Walks and paths
There are a number of walks in and around Lostwithiel to suit all ages and abilities. You can visit historic buildings, walk along ancient routes or simply enjoy the unspoilt countryside.
Local walks
Below are links to a selection of local walks which can be printed off:
Looking for somewhere to walk your dog? Check out our dog-friendly guide to Lostwithiel.
Guided Walks around Lostwithiel by the Lostwithiel Museum Association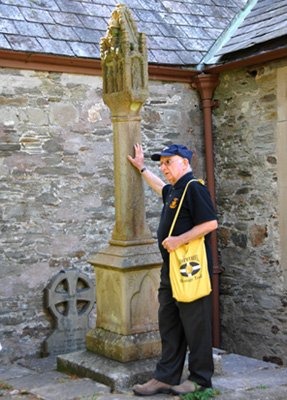 Each Wednesday at 2pm from March/April to September/October there is a Guided Walk which leaves the Community Centre and follows a route through the streets and lanes of this ancient town to trace its history from medieval times through the English civil war to the present day. The walk lasts 1 1/2 hours and costs £3.50 per person (free for accompanied children).
Many organisations enjoy a visit to explore the historic town and the walk can be arranged to suit the needs of groups so why not combine a visit with a wander around the interesting specialist shops and sample one of the many eateries. For details telephone 01208 873504.
Alternatively, download the PDFs for 'Places to look out for' and 'Children's challenge' to explore Lostwithiel on your own.
PDF words and images by Barbara and Ian Fraser from the Heritage Trail brochure © Lostwithiel Forum.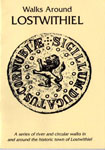 Walks Around Lostwithiel Book

A guide called Walks Around Lostwithiel is available from the town museum and several shops, published by the Lostwithiel Town Council.
It features a number of river and circular walks in and around the historic town of Lostwithiel. Written by Colin Buck and beautifully illustrated by Carol Roughton, it is priced at £2.50.
Saints' Way
The Saints' Way is a 26 mile (42 km) north to south coastal walk across Cornwall from Padstow to Fowey, which passes through Lostwithiel.
It follows the possible route that early Christian missionaries and pilgrims walked rather than risk the dangerous sea passage around Land's End, as they made their way from Ireland to mainland Europe. The route passes a number of religious sites connected with Cornish Saints and Holy Men and a wide variety of scenery including woodland, pastures moors and villages.
Find out more about the Saints' Way from the Lostwithiel Community Centre.