Lostwithiel Christmas Pageant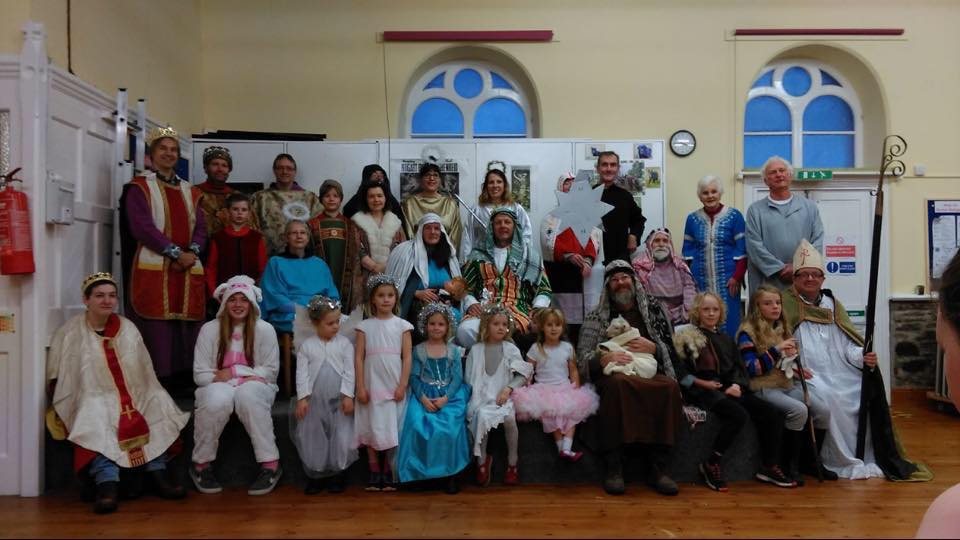 The Christmas Pageant is an annual event originated in the 1980's by Catherine Rachel John, historian and bard. The first Pageant was just a small tableau that stood beside the Christmas tree in Monmouth Square and sang carols accompanied by the Town Band, from that the event grew. Read more about history of the Christmas Pageant on this page.
This year's Lostwithiel Christmas Pageant takes place on Saturday 14th December 2019. Participants meet at 2.45pm before the Pageant starts at 3.30pm. Costumes are provided, and no speaking or acting is involved!
If interested in participating please contact Helen Taylor.
Lostwithiel Christmas Pageant
Helen Taylor
Cornwall

01208 872 252
Where to stay

You're never short of somewhere to stay in Lostwithiel, with a great choice of hotel and pub accommodation, plus lovely b&bs.

For the more independent minded there is a great selection of self catering character cottages and apartments.

If you want to be closer to the glorious Cornish countryside there's camping, lodges and yurts nearby.

Eat and drink

Lostwithiel is great for food lovers - there's somewhere different to eat every night of the week - with a choice to suit every taste and every budget, from award-winning restaurants to pub grub.

And if you don't fancy a sit-down meal, why not opt for a takeaway by the river?

Shopping

See and do

There's always something to keep you entertained from fairs and markets to workshops, tours and courses or simply exploring the local area.

Businesses

Lostwithiel is full of indepdent businesses and organisations offering a wide range of services.

About the town

Lostwithiel is a historic town with a thriving community of independent shops and business, local groups and regular activities.