Lostwithiel Christmas Pageant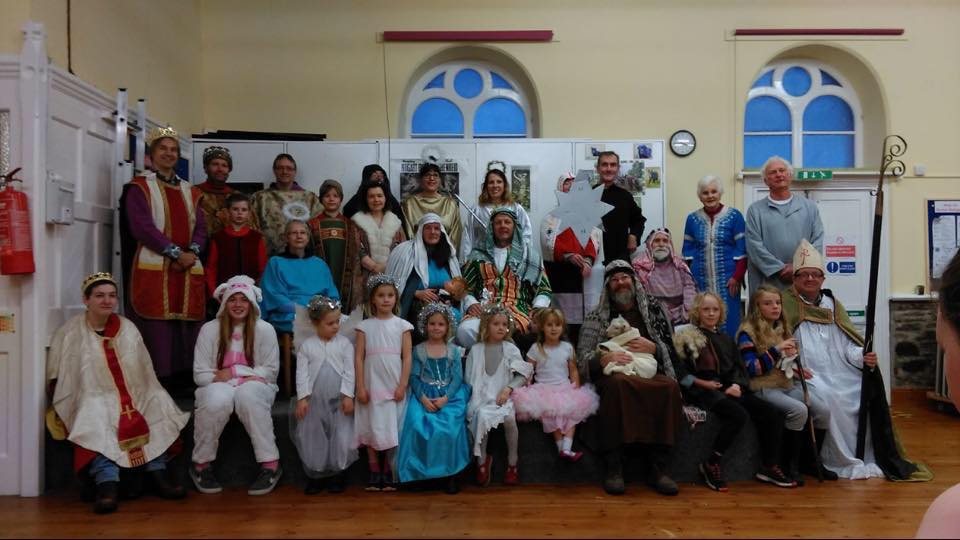 The Christmas Pageant is an annual event originated in the 1980's by Catherine Rachel John, historian and bard. The first Pageant was just a small tableau that stood beside the Christmas tree in Monmouth Square and sang carols accompanied by the Town Band, from that the event grew. Read more about history of the Christmas Pageant on this page.
This year's Lostwithiel Christmas Pageant takes place on Saturday 14th December 2019. Participants meet at 2.45pm before the Pageant starts at 3.30pm. Costumes are provided, and no speaking or acting is involved!
If interested in participating please contact Helen Taylor.
Lostwithiel Christmas Pageant
Helen Taylor
Cornwall

01208 872 252