Regular fairs and markets
Don't miss the regular markets, fairs and events that take place in Lostwithiel. Check the What's On calendar to see up-coming events.
Local Produce Market
The award winning Lostwithiel Produce Market is held fortnightly at the Community Centre.
Like a Farmers Market, goods are sold by small-scale producers and smallholders. The producers themselves are available so that customers can ask questions about how the goods have been produced. The Produce Market is a social occasion for producers and customers to meet and chat over a cup of tea.
Produce is only available in season or when in production, and includes:
free range meat, poultry, fish and eggs
home made sausages, ham, and bacon
vegetables, fruit and fruit juices, plants, flowers and herbs
ice cream and cheeses
chutneys, jams, marmalade and pickles
bread, cakes and savouries
home made cottage crafts
Saturday morning book sale & plant swap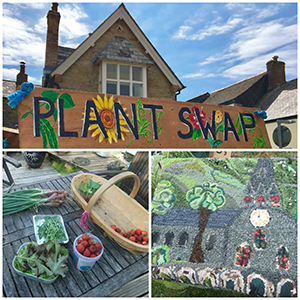 A book sale is held in the church yard of St Bartholomew's Church every Saturday morning from 10am to 1pm between Easter and September. As well as a large range of books including children's books, novels and non-fiction in both paperback and hardback. All proceeds goes towards upkeep of this 12th century Church.
At the same time Transition Lostwithiel holds a Plant and Seed Swap (unless it's torrential). Come and swap your extra seedlings or cuttings, or pick up a plant or seeds for a donation.
Flea market/craft fair
A flea market/craft fair is held at the Community Centre on one Sunday a month.
You can find all kinds of bargains from books to china and tools, plus craft items such as handmade greetings cards.
Doors open 10am-2pm.
Indoor car boot sales
Indoor car boot sales are held regularly in the Community Centre. All manner of goods are on sale. Doors open 10am – 2pm.
Antiques Fair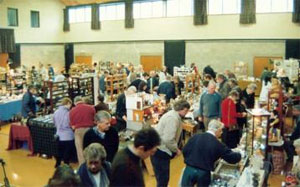 Lostwithiel has long been known as the antiques capital of Cornwall due to the number of antiques shops as well as regular auctions, antiques markets and fairs.
The Lostwithiel Antiques Fair established 1989 is Cornwall's longest running antiques fair, with stalls selling antiques, paintings, ephemera, postcards, stamps, jewellery, silver and collectables.
Antique Fairs are held on the 2nd Sunday of the month - look at the Community Centre calendar for details of the next Antiques Fair.
Antique & Collectors Market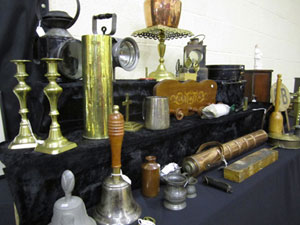 The Lostwithiel Antiques and Collectors Market is held monthly on a Saturday at the Scout Hall. Here you'll find silver, jewellery, vintage hats, books, glass, militaria, copper, kitchenalia, ceramics, toys, small items of furniture and much much more.
It's a small friendly market with easy parking and a level entrance that makes loading and unloading easy for both stall holders and customers alike.
Teddy Bear Fair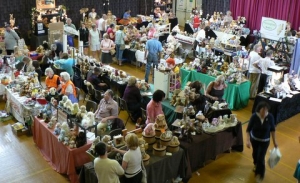 Each year there is a Summer and Christmas Teddy Bear Fair at Lostwithiel Community Centre, with over 45 stands of hundreds of teddies: old and antique, new, artist and designer (many from Devon and Cornwall), plus well known trademark bears and friends, free valuations and restoration advice, teddy bear hospital, bear making demonstrations, kits, patterns, materials and accessories, charity stands - and many more!
The Cornwall Summer Bear Fair has a competition for the 'Visitors Choice Bear' and the Cornwall Christmas Bear Fair has two competitions - The Best Dressed Stand and the Best Dressed Christmas Bear. the competitions are voted for by the visitors to the Fair and there are prizes of an engraved Cup and a bottle of Champagne.
Cornish Toy Fair
Toy fairs are held at the Community Centre.
The Cornish Toy Fairs are well established and have been running for 22 years.
Look at the Community Centre calendar for details of the next Antiques Fair.
Dolls House Fair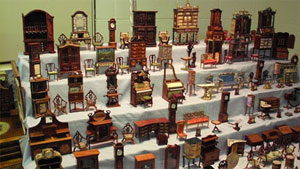 In January of each year, the annual Dolls House Fair is held at Lostwithiel Community Centre.
You'll find a selection of dolls houses, dolls furniture and miniatures.
All profits from the fair go to The Hostel at Doubletrees Special School