News
Lostwithiel Bakery back in business
Tuesday 15th March 2011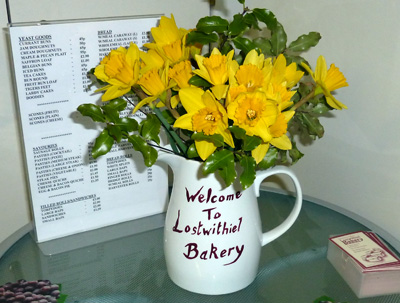 Lostwithiel Bakery has re-opened for the first time since the floods last year which devastated a number of businesses and home in Lostwithiel.
Bakery owners Christine Feenerty and Barry Green were the among the only people up and awake at the height of the floods in the early hours of 17th November 2010. As water started coming into shop they salvaged as much as they could, but the water rose to waist height.
Following the flood, the bakery had to be gutted and has now been fully refitted and refurbished. The Bakery's regular customers have warmly welcomed its return, with cards lining the front window.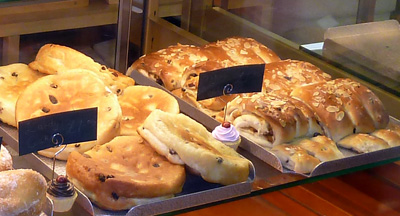 The Bakery was featured in the Monster Munchies programme on Sky's Good Food channel in August 2010. They are long standing members of The Cornish Pasty Association and their bread and pasties are made fresh every morning on the premises.
Tigers Feet (their own version of a Danish pastry and pictured to the left) and Lardy cakes are just some of our specialities
Opening times are from 8am to 3pm Monday to Friday, and 8am to 1.30pm on Saturdays.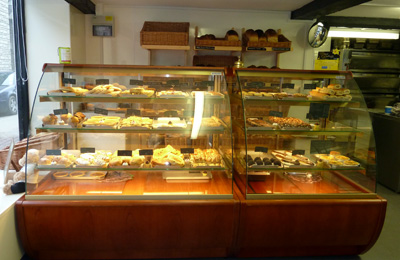 The new Bakery counter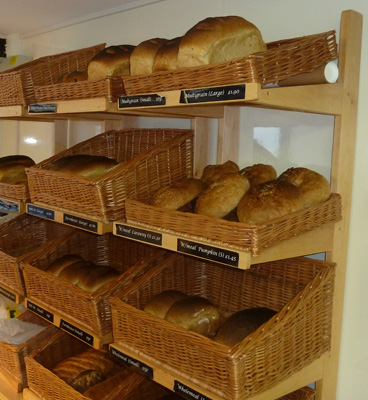 Loaves of bread freshly made on the premises each day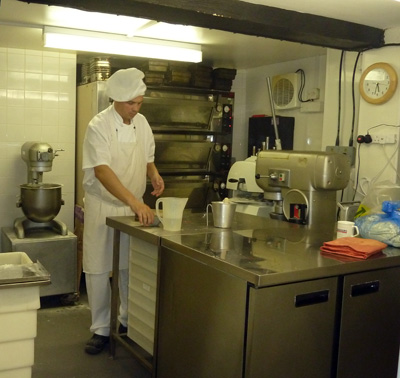 Barry Green in the Bakery kitchen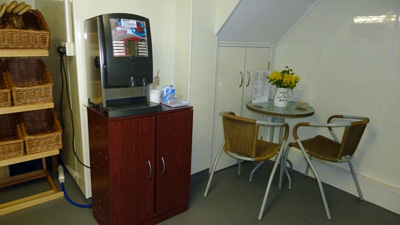 Sit down and enjoy a hot drink with your Tigers Feet