News
Tredethick Farm Cottages grows own fuel in back yard
Thursday 2nd February 2012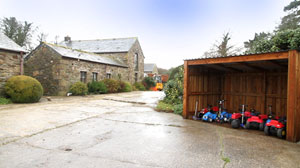 Guests at Tredethick Farm Cottages near Lostwithiel are now enjoying eco-friendly heating courtesy of a 200kW biomass boiler fuelled by Elephant Grass.
The new boiler, which replaces ten old oil boilers, provides heat for eight holiday cottages, a swimming pool, the farmhouse and owner Tim Reed's own house. This type of system is called a district heating scheme and offers a number of advantages in terms of cost-effectiveness and energy efficiency.
The eco-friendliness of the new system is increased through the use of Miscanthus, nicknamed Elephant Grass, as its fuel. Miscanthus is native to Africa and South America and has been used as a biofuel in Europe since the 1980s.The plant is carbon neutral as it produces energy derived from the sun via photosynthesis.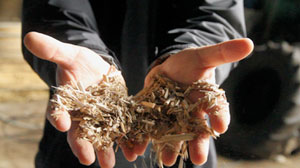 Currently Tim is buying in his supply of Miscanthus but is planting his first crop this year and hopes to be self-sufficient within the next three years. Once mature, the crop will last for up to 25 years, without the need for fertilizer. The harvest is usually in March, providing work for foragers that are often idle at this time of year.
In addition, Tim is applying for payments through the Government's commercial Renewable Heat Incentive (RHI) scheme. When this goes through, the holiday business at Tredethick could potentially earn over £15,000 a year from the RHI, and save on fuel costs by up to £7,000 through switching from oil to Miscanthus, bringing the total annual cost benefit to around £22,000. Over 20 years this equates to a staggering £443,000 in savings.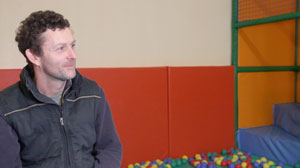 Tim says: "20 years ago we started diversifying the family farming business by creating a holiday complex. We put in a wind turbine 2 years ago to provide 20 per cent of our electricity, added solar PV 6 months ago to provide another 30 per cent of electricity and now we have our district heating system. With 50 per cent of our electricity and all of our heating and hot water now available through renewable energy, we are well on the way to realizing our goals of being environmentally friendly, achieving economic security and becoming self-sufficient."
Finian Parrick, MD of renewable energy firm Fair Energy which designed and installed the new boiler system, explains further: "With the system running off Miscanthus grown by the owner, the carbon footprint of the heating system will be reduced by up to 80 per cent and the CO² reduction when compared to oil is 92%. Miscanthus offers the highest amount of energy yield for biomass boilers but there are other suitable fuel sources, including logs and specially produced wood pellets or chips."
The renewable energy firm, which has doubled its turnover since starting up in 2009, managed the entire install and completed the project in just six weeks, causing no inconvenience to guests staying over the winter break.