News
Tredethick Farm Cottages shortlisted for Major Travel Award
Tuesday 3rd October 2017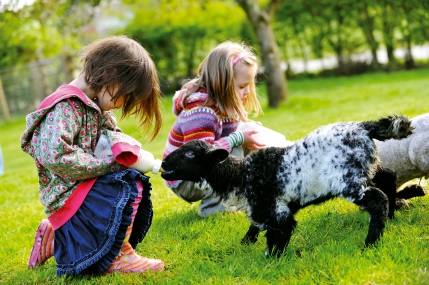 Lostwithiel Business Group member Tredethick Farm Cottages is a finalist in the prestigious Family Traveller Awards 2017 in the Best Holiday Rental category.
Based approximately one mile south of Lostwithiel, Tredethick's eight beautifully furnished Cornish stone cottages provide an authentic, yet luxurious farm holiday for young children and their parents.
Ashlyn Reed, owner of Tredethick Farm Cottages said: "We're delighted to have been nominated for Best Rental Holiday for Families this year in the Family Traveller 2017 Awards. We feel a little like David against Goliath with companies like Air B&B in the mix, but we're incredibly proud of the experience Tredethick offers families. Our cottages are all individually designed to a high contemporary standard with log fires in the winter and equipment for families from washing machines and dish washers to wireless speakers. Also all the family-friendly activities on the farm are fully inclusive so guests do not pay anything extra during their stay."
Tredethick Farm Cottages will be judged by a combination of public votes and a panel of travel experts including: Jane Anderson, editor of Family Traveller magazine; Simon Reeve, BBC presenter; Mariella Frostrup, BBC Radio 4 presenter; Sue Ward Davies, travel director of ELLE and Jane Knight, travel editor of The Times.
Votes for Tredethick Farm Cottages can be made until 20 October 2017 via the Family Traveller website – https://familytraveller.com/awards/vote/. Every vote is automatically entered into a prize draw to win a holiday for a family of four to Malta, worth approximately £4000.
Last year over 27,000 public votes were cast. The Family Traveller Awards 2017 have 21 different categories, ranging from Best European Hotel for Families, to Best Family Festival and Best Activity Specialist for Families. The winners for the Family Traveller Awards 2017 will be announced on 21 November at an Awards Ceremony in London.