News
Sophie wins gold at Taekwondo Championships
Wednesday 19th March 2014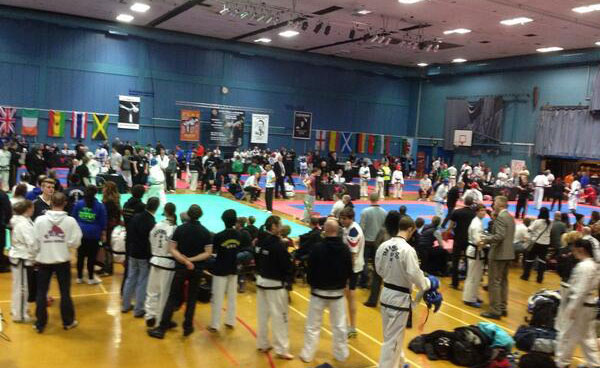 Sophie Parton (who lives in Lostwithiel) aged 22 has been doing Taekwondo with the New Wave P.U.M.A. (Professional Unification of Martial Arts) Taekwondo club in Bodmin since November 2003. She has worked her way through all the grades and is at black belt 2nd degree level, working towards becoming a 3rd degree.
A keen competitor, she has won numerous trophies and medals over the years at the Southern, British and World Championships, but the highlight was this year when she participated in the 2014 P.U.M.A. World Open Championships and won a total of 3 gold medals and 1 bronze.
The gold medals were awarded for her individual patterns (set movement routine), the team pattern event, and the team sparring event. The bronze was for her individual sparring.
The World Open Championships are held annually over a weekend in Swindon at the Oasis Centre and this year attracted over 600 participants.