News
Skate park opens!
Tuesday 28th April 2015
The long awaited new skate park in Lostwithiel has finally opened to the public - and has proved an immediate success.
For three years local groups have been campaigning and fundraising for the new skate park. Now skaters, scooters and BMX riders of all ages have been able to try out the new facilities.
The total cost of the project was £95,000, which was raised by a combined community effort. The money consisted of a £2800 grant to Lostwithiel Forum, £2500 raised by residents and skaters at fundraising events, £50,000 from Sports England and £30,000 from SITA.
The skate park was due to be built in 2014 but there was a set back when the company chosen to build the park went bust. Because of the delay in finding new contractors, the SITA funding was withdrawn so Lostwithiel Town Council stepped in to meet the almost £40,000 shortfall.
Guideance has been given by situ8 planning consultancy about the planning application, and experience skaters about the design.
The park has already attracted crowds of skaters, scooters and riders. Mayor Pam Jarrett says she's delighted following the completion of the project and looks forward to the park becoming a "hub where people can interact, exercise and share socially across ages."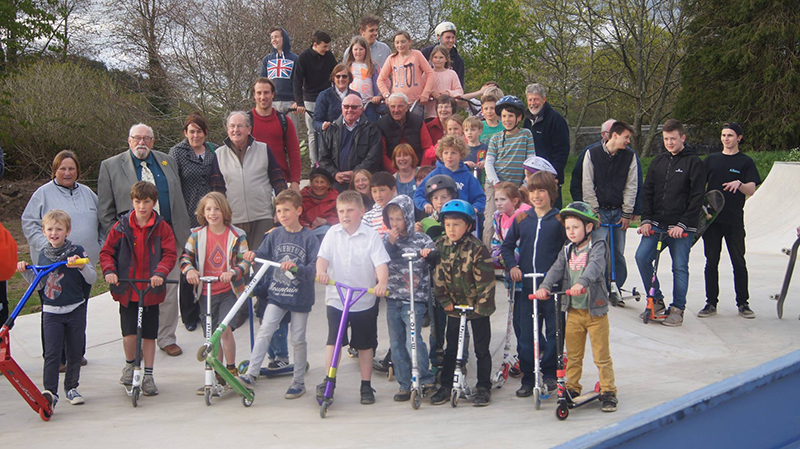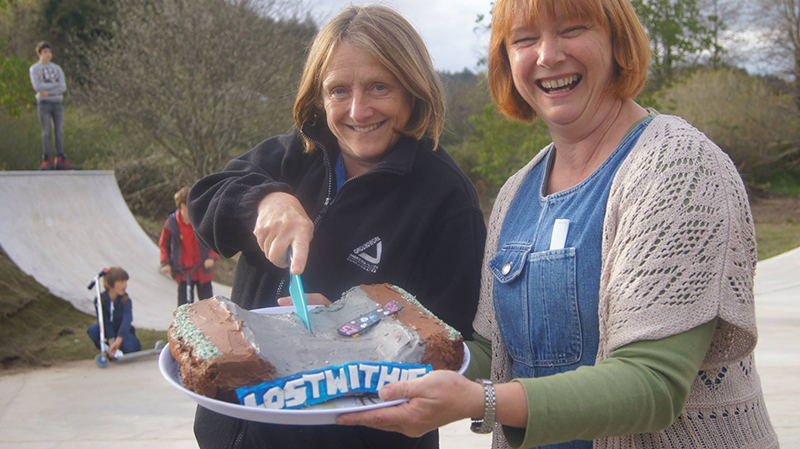 The original skate ramp which was torn down: