News
Sabre Charitable Trust Chair awarded CBE in Birthday Honours
Tuesday 20th June 2017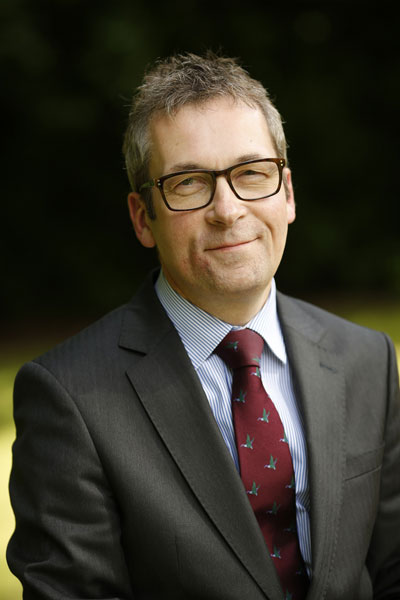 The Sabre Charitable Trust, the international education charity based in Lostwithiel, is proud to announce that their Chair of Trustees has been awarded a CBE in this year's Queen's Birthday Honours List. Ian Bauckham, also CEO of the Tenax Schools Trust, and past President of the Association of School and College Leaders, has been given the award for Services to Education.
Ian joined Sabre's board in 2011, and has been the Chair of Trustees at Sabre for the past six years. During this period, Ian has played a key role in developing Sabre into the leading early years education charity it is today. Sabre is building a brighter future for school children in Ghana and is now positioned at the forefront of excellent practice in the early childhood sector, with its teacher training programme and kindergarten school design gaining increasing global recognition.
Ian first visited Ghana with Sabre in 2010, and visited again in 2016. Speaking on his return from his most recent visit, Ian said "Since my last visit, Sabre has grown significantly in size, scope, vision and professionalism, and all of this was evident during the week I spent there….I visited classrooms to see the early years practice of Sabre-trained staff, and can say with all authenticity, that the quality matched the best anywhere in the world."
Dominic Bond, Managing Director of the Sabre Charitable Trust said of Ian's award "We are delighted that Ian's outstanding contributions to education have been recognised in this way. Ian continues to provide impeccable leadership and strategic advice to Sabre, and has contributed immeasurably to the futures of thousands of the youngest Ghanaians, in addition to all the British school children he supports in his UK roles. It is a privilege to work with Ian, and we are grateful to count on his expertise on Sabre's board."
In addition to his role as Sabre's Chair of Trustees, Ian is also a National Leader of Education, an Ofsted Inspector, and a Trustee of the National Foundation for Educational Research in England and Wales.
The Sabre Charitable Trust, based in Lostwithiel, Cornwall, is a leading education charity tackling the challenges of access and quality in the early years education sector in Ghana.
Through Sabre's Brighter Futures Programme the charity supports the Ghana Education Service to improve the quality of early years education. The Brighter Futures programme is delivered through Building Better Schools and providing Transformational Teacher Training.