News
Grand draw for new benches at Lostwithiel Station
Thursday 5th May 2011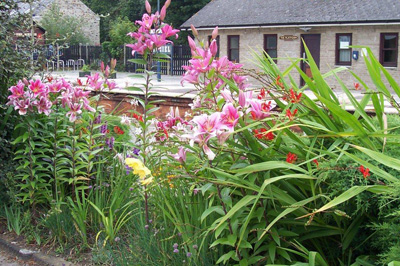 A dedicated team of volunteers who maintain Lostwithiel Station gardens are holding a Grand Draw to raise money for new benches at the station.
Visitors arriving at Lostwithiel Station are greeted by beautiful planters on the platforms and a lovingly cared for the garden at the front of the station. The station garden was always the pride of the local railway staff for many years, however it sadly fell into neglect until six years ago a group of gardening enthusiasts decided to take on its maintenance as part of the Rural Stations Project.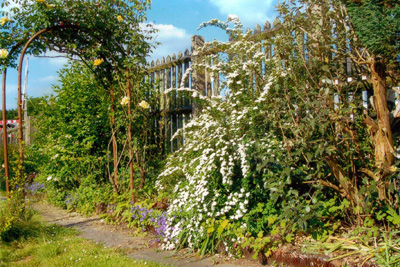 Rural Stations Project was the brainchild of a retired schoolmaster John Hobby, who started tending various neglected gardens with his mother at stations what is now the First Great Western line. The scheme has grown in popularity and is now part of a wide programme, with gardening schemes run by small teams of volunteers at stations from Penzance to Kemble in Gloucestershire.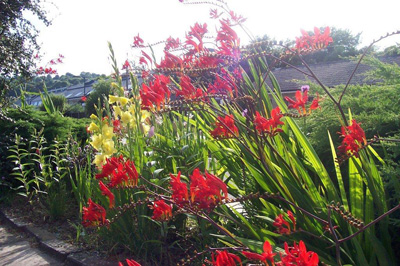 In Lostwithiel, there was a great deal of work to be done initially, removing overgrowth, rubbish and weeds. The team was so dedicated that they worked in all weathers and cleared many loads of debris from the site. During the restoration, John Hobby presented Lostwithiel with two station benches and four flower containers for both platforms, which was a much welcomed asset both floral and functional. Sadly in recent years these have been vandalised repeatedly, until finally the benches on both the DOWN and UP platforms were removed entirely by First Great Western.
Maggie Robshaw, one of the remaining volunteers who maintains the gardens, is leading an appeal to raise funds to purchase and install new benches at the station. The benches will be made from recycled plastic bags and bottles and will be extremely sturdy. In order to raise funds for the appeal, she has organised a Grand Draw.
Local and national organisations have been very generous in donating a stunning selection of prizes for the draw, which include tours of Lord's Cricket Ground, Twickenham, a family ticket to The Eden Project, National Trust membership, a spa at Fowey Hall, golf at Lostwithiel Golf Club and many, many more.
Tickets for the Grand Draw can be bought from many shops around Lostwithiel, which display the full list of prizes on offer. The Draw will take place at midday on Saturday 28 May in St Bartholomew's Churchyard.