News
Return of Mobile Bank to Lostwithiel
Wednesday 11th November 2020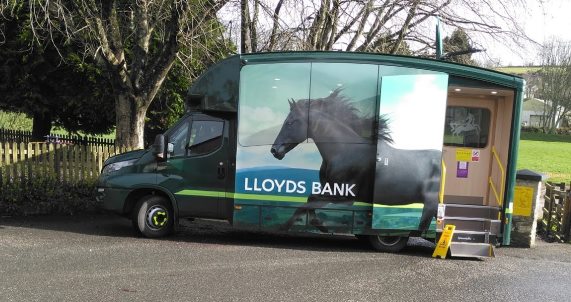 NEWS ITEM UPDATED 11TH NOVEMBER 2020


Lloyd's Bank mobile van is running again. The timetable has changed and is now only running on a FORTNIGHTLY BASIS. The Van will be in Lostwithiel Community Centre Car Park on alternate Mondays from 9-30 to 11-30.
Lloyd's website shows visits to Lostwithiel during the following weeks: -
w/c 16th November 2020
w/c 30th November 2020
w/c 14th December 2020
w/c 28th December 2020
w/c 11th January 2021
w/c 25th January 2021
w/c 8th February 2021
w/c 22nd February 2021
w/c 8th March 2021
w/c 22nd March 2021
w/c 5th April 2021
* Please note, services do not operate on public holidays.
The van also serves Fowey and St Blazey.