News
Public Transport in Lostwithiel
Thursday 4th October 2012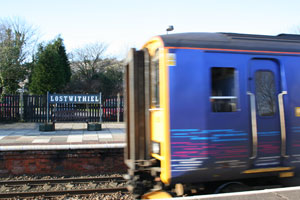 A very well-supported public meeting was held in Lostwithiel on Monday evening to discuss transport issues for action through the Transport Users Group established by Lostwithiel Town Forum. More than 30 local residents raised concerns about the lack of bus services and the limited rail services in the town. There was strong support for the idea of a full local transport survey to establish the needs of transport users, their willingness to pay for the services, and the establishment of a sustainable and integrated transport system. John Scott of the Transport Users Group said: 'A survey will provide us with the solid evidence needed to put before the bus and rail companies and those responsible for transport decisions.'


A wide range of suggestions were made at the meeting for improvements to meet the needs of the local residents, many of whom were older people or non-car drivers, and potential visitors to the town. It was agreed that more bus routes needed to be established or re-routed through Lostwithiel and that regular scheduled services were essential. Existing services do not run at convenient times and schedules do not allow sensible return journeys to be made.

The reduction in Government support for concessionary travel had made many services unviable, and residents said they were willing to pay reduced fares rather than lose a 'free' service. It was also suggested that greater use of a community bus scheme be explored through possible cooperation with the successful Lerryn community bus.

The meeting recognised the huge problems likely to be faced by rail users with the rail franchise negotiations. It was highlighted that a reduction in the number of through trains from London to Penzance, as permitted by the Government, is likely to mean that the number stopping at Lostwithiel will be reduced:

The Mayor and members of the Lostwithiel Town Council attended the meeting and at a Council meeting on 2nd October the aims of the Transport Users Group were unanimously endorsed.