News
Predicament of Boo Boo the Owl goes viral
Thursday 16th November 2017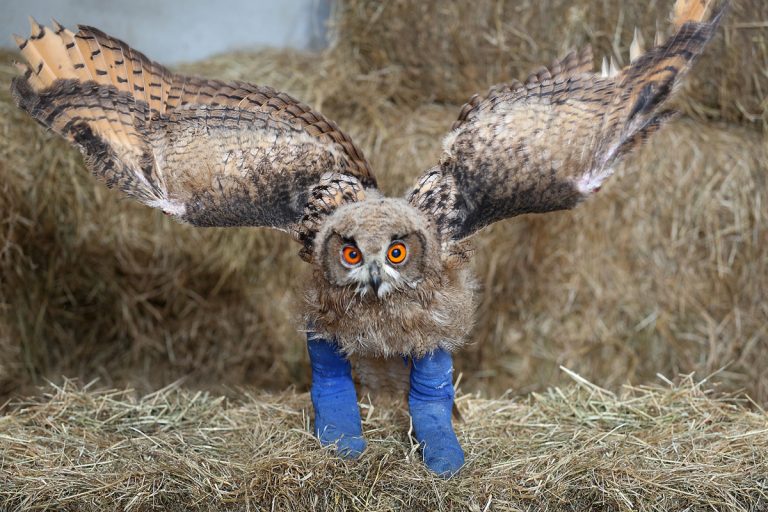 The newest member of Lostwithiel Business Group, Talons 'Owltimate' Encounters based in Pelynt, is currently generating national and international interest in the plight of their baby owl Boo Boo.
For example the following was published in The Times on 7th November:-
A baby owl who had to be given leg splints to help her walk when she was just weeks old is facing a fresh medical fight after developing painful sores. Boo Boo, a six-month-old Turkmenian eagle owl, was born with a growth disorder that caused deformities to her legs. She would not be able to fly as her legs are not strong enough to land.
Her owner Senara Collings, who runs the Hendra Farm owl centre in Cornwall, is appealing to vets and universities for help with the condition. "Boo Boo steals the heart of everyone who meets her but without treatment she has no future," she said. "It affects about 1 per cent of birds like her, so is quite rare. One option is surgery, although this carries massive risks and will be the last resort."
You can read more about Boo Boo on Talon's website or follow updates via twitter or facebook
Senara has set up a Just Giving page to pay for long term veterinary treatment to help Boo Boo walk, and eventually fly.