News
Lostwithiel Pram Race 2010
Wednesday 14th July 2010
Lostwithiel Pram Race was again a huge success. The rules are simple; teams must consist of four people maximum, and the prams must have a minimum of four wheels.
The race around town in the colourful hand-built prams has become a regular feature of Carnival Week thanks to the help and hardwork of Graham Rule, his family and friends.
The two lap race for the junior class, the under 18 years, commenced at 6.15pm, starting and finishing in Parade Square taking in the Cattle Market, Fire Station, Church Lane and Fore Street.
The senior class for the over 18s was again a two lap sprint starting and finishing in Parade Square, crossing the main road, and included pit stops at the town's various hostelries!
All teams were treated to a thorough drenching at the Fire Station and cheering round the entire route.
Junior class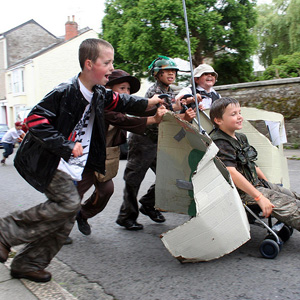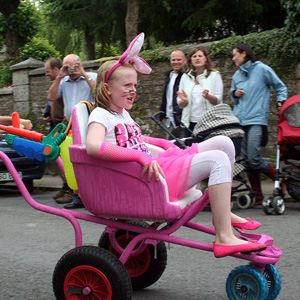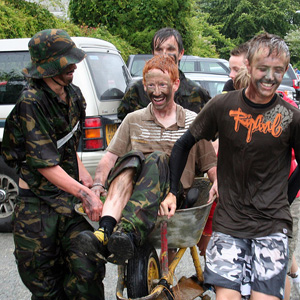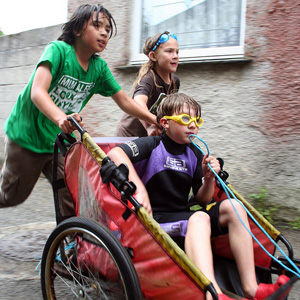 Senior class