News
New edition of Lostwithiel history book published
Friday 2nd November 2012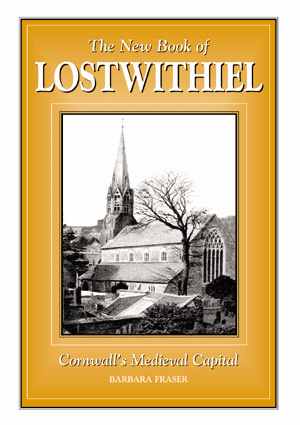 The New Book Of Lostwithiel tells the history of the town from its origins as a vital port created by the Normans, through the war years to the present day. A new updated edition has been published to coincide with the Queen's 60th Jubilee year.
The book written by the late Barabara Fraser was first published in 2003. The latest edition has been updated to include more recent events, including the floods of November 2010, the restoration of Brunel Quays, the celebrations during the Diamond Jubilee and more.
Mrs Fraser arrived in Lostwithiel in the Eighties. Struck by the history of the town she began work on her first book, The Book Of Lostwithiel, which was published in 1993. A New Book of Lostwithiel followed in 2003.
The book records how life in Lostwithiel has changed through the years and records the people, places and events that shaped the community.
The New Book Of Lostwithiel is available in all good book shops or by e-mailing sales@halsgrove.com