News
New Fitness Studio in Community Centre
Wednesday 23rd September 2020
A new fitness, yoga and pilates venue has opened at Lostwithiel Community Centre.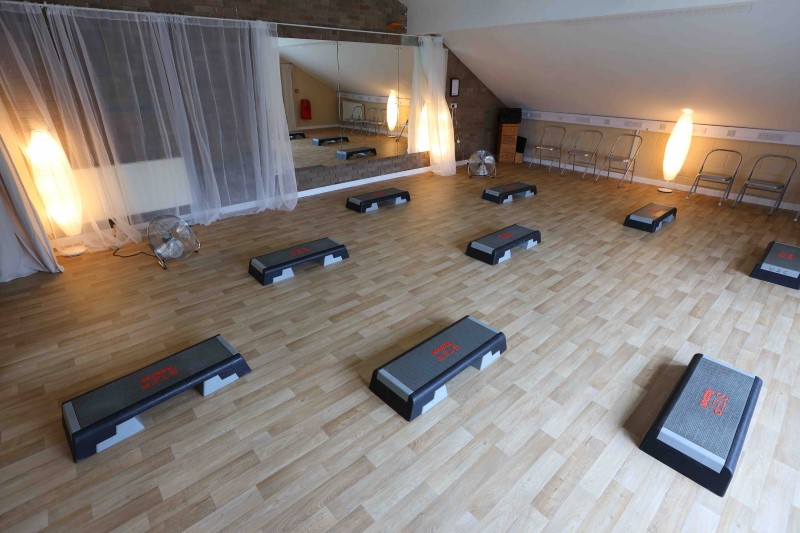 The Oasis Studio has been updated in line with covid safety guidelines with lots of space and ventilation.
The room can hold up to 9 students and Emma Mansfield has put together a range of classes and teachers.
Here is the programme. To book contact the teachers as listed. If you are interested in hiring the space then contact Emma via lovelypublications "AT" gmail.com or message her via facebook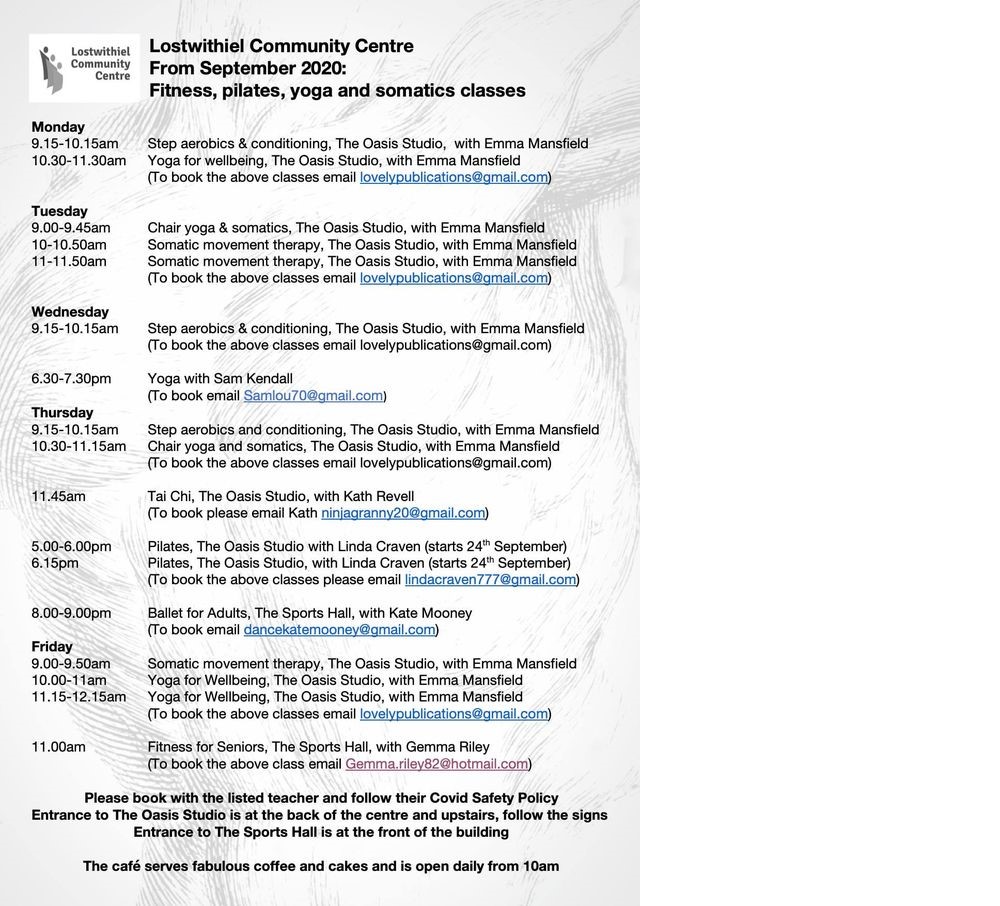 Where to stay

You're never short of somewhere to stay in Lostwithiel, with a great choice of hotel and pub accommodation, plus lovely b&bs.

For the more independent minded there is a great selection of self catering character cottages and apartments.

If you want to be closer to the glorious Cornish countryside there's camping, lodges and yurts nearby.

Eat and drink

Lostwithiel is great for food lovers - there's somewhere different to eat every night of the week - with a choice to suit every taste and every budget, from award-winning restaurants to pub grub.

And if you don't fancy a sit-down meal, why not opt for a takeaway by the river?

Shopping

See and do

There's always something to keep you entertained from fairs and markets to workshops, tours and courses or simply exploring the local area.

Businesses

Lostwithiel is full of indepdent businesses and organisations offering a wide range of services.

About the town

Lostwithiel is a historic town with a thriving community of independent shops and business, local groups and regular activities.