News
Muffins wins Award of Excellence
Monday 19th April 2010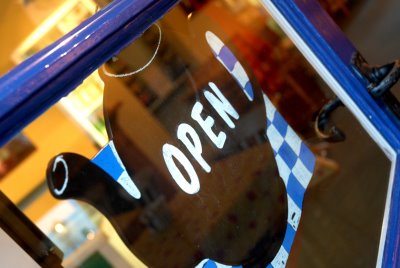 THE very finest local produce has secured a hotel and a string of tea rooms dotted across the Westcountry with an award for the top quality of the afternoon tea they offer.
Experts from The Tea Guild spent countless hours in hotels and tea rooms across Britain to single out those businesses worthy of praise for serving up a tea to a high standard.
The guild is part of the UK Tea Council Limited a non- profit making, independent organisation dedicated to raising the profile of tea.
All visits were anonymous to ensure the results were fair and accurate.
Judges awarded up to 125 points for the variety, excellence and knowledge of the teas offered, together with the quality of food, service, décor, ambience, and presentation.
In Devon winners of the Guild's Top Tea Place Awards of Excellence included Cheristow Lavender Tea Rooms, Hartland, Dartmoor Tearooms and Café, Moretonhampstead and the The Corn Dolly, South Molton.
And in Cornwall De Wynn's, Falmouth, Muffin's Tea Shop, Lostwithiel and Rectory Farm Tearooms, Morwenstow proved victorious along with The Tea Shop, Wadebridge.
The guild's Top City and Country Hotel Tea Award of Excellence went to The Quarterdeck at The Nare Hotel - Veryon, Cornwall.
Toby Ashworth, hotel proprietor, said using local produce was important for customers.
He said: "We are delighted to have won. We offer a traditional afternoon tea experience using good, local produce. And we use a range of teas from Cornwall's Tregothanan Estate.
"It's very important to offer our residents and non-residents high-quality afternoon tea at prices to suit everyone."
Irene Gorman, head of The Tea Guild said: "Each year the standard of entrants for the awards continues to scale new heights, making the judges' task of choosing those who achieve an Award of Excellence challenging and this year's competition was no exception.
"Across the UK, the tradition of afternoon tea has never been stronger, with Tea Guild members busier than ever."
Ms Gorman said taking afternoon tea was becoming increasingly popular.
She said: "More and more people are taking time out to enjoy that very special afternoon tea moment. It's the perfect, both fun and affordable, way to catch up with friends, family or business colleagues, celebrate a special occasion or enjoy a romantic date."
Referring to The Nare Hotel's success, she said: "The judges were so impressed with the quality of the afternoon tea served at The Nare that they awarded them very high marks in every category.
"They were also very impressed with the high standard of the tea rooms across Devon and Cornwall.
"The Award of Excellence was presented in recognition of the consistently high standards of tea making and customer service in the tea rooms.
"This was evident in the care and attention to detail with which afternoon tea was prepared and served."
Text courtesy of the Western Morning News