News
Lostwithiel water treatment working on sunshine
Tuesday 10th April 2012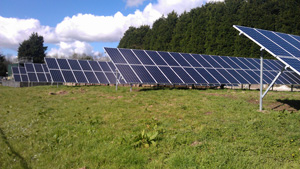 Energy from the sun is being harnessed to help power more water and sewage treatment works in Devon and Cornwall, including two sites in Lostwithiel.
South West Water has installed photovoltaic (PV) cells - solar panels - at another 17 of its operational sites across the region.
This is in addition to the solar panels installed at six sites in December 2011, bringing the total to 23.
The company has placed a set of 261 panels, each measuring 1.58m by 0.81m, at each site. Each set of panels is around the size of one-fifth of a football pitch and has the potential to generate 50 kW of energy – enough to power 50 homes.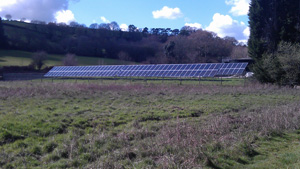 The exception is four sites where twice as many panels have the potential to generate 100 kW of energy - enough to power 100 homes.
James Pearce, Project Manager for South West Water's H5O partnership, said: "The solar panels are part of South West Water's drive to reduce its carbon footprint and help combat climate change. The company already operates hydro-electric and biogas plants and a wind turbine, and the new solar panels will help to further develop our renewable energy capability.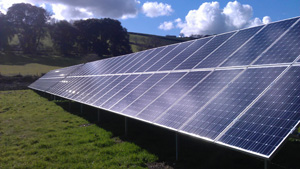 "Generating renewable energy for use on South West Water's operational sites reduces electricity costs and will have a positive impact on South West Water's customers' bills into the future."
The solar panels cost in the region of £3 million, funded by South West Water. The power generated by the panels will be used to help power the treatment works. The savings from the reduction in electricity purchased from the national grid and the income from the feed-in tariff will help keep energy costs down at each site.