News
Lostwithiel School summer holiday club
Thursday 20th June 2013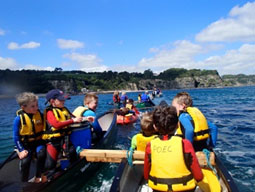 This summer Lostwithiel School is organizing a two week Holiday Club from the 22nd July to the 2nd August open to all children aged between 5 and 11 at a cost of £15 per child per day.
This is the second time a Summer Holiday club has been run at the school, and will be packed with fun activities such as arts & crafts, face painting, jewellery making, cookery and playing with water. The children will also have the chance to visit Water World in Newquay, do adventure and sea sports and visit Restormel Castle amongst other places.
The club will be running Monday to Friday from 8am to 6pm. Breakfast and snack included. Contact Mr Vertedor to book your child/children in at tel. no. 01208 872339.