News
Lostwithiel Museum celebrates 40 years
Sunday 21st August 2011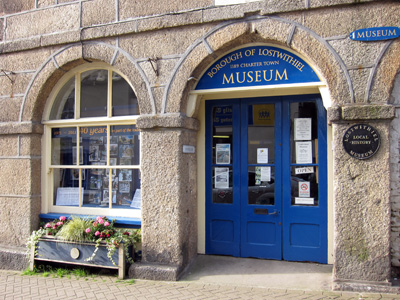 Lostwithiel Museum is celebrating its 40th birthday this year with a special window display of photographs of the town from the last 4 decades.
The Museum was opened on 21st August 1971 by the Lostwithiel branch of the Old Cornwall Society.
It was housed then and now in the Old Corn Exchange and town jail building, underneath the Guildhall. The building is owned by the Town Council and is leased rent-free to the Museum Committee.
The Museum is now registered with the Museum and Galleries Commission and a registered charity. In 2007 it became the smallest museum in the country to gain accreditation.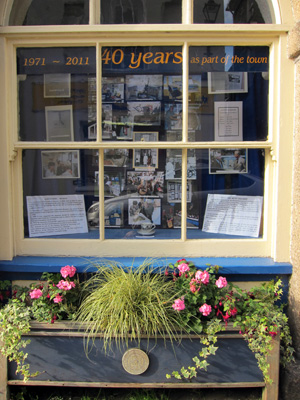 The Museum has 200 local members and is widely used by people wishing to find out about their family history. The reference section is used by people from all over to research their ancestors, while local clubs and school children come to look around and find out about their history.
Funding is by donation and subscription, and the museum is run entirely by local volunteers who work as stewards, opening it to the public three times a day, six days a week.
During World War 2 the Museum building was the town's fire station and was run mainly by women as many men had gone to war.