News
Lostwithiel business looking for Crowdfunding for Civil War GPS App
Sunday 16th May 2021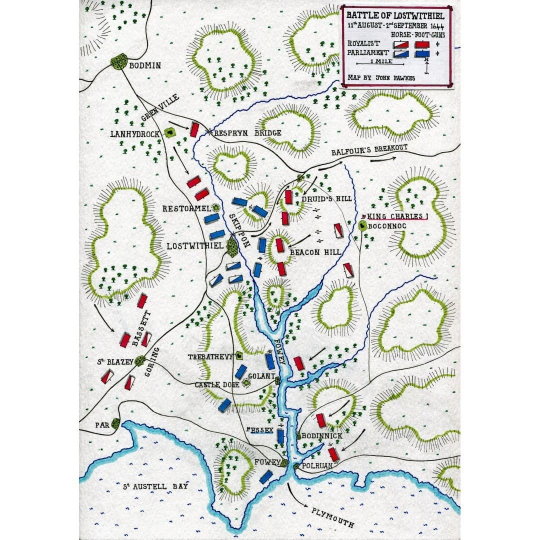 Map credit: John Fawkes ⁣


By-the-way Tours, run by Lostwithiel resident Chris Jenord, are building a driver's phone app telling the story of the siege of Lostwithiel during the English Civil War in 1644.
They are seeking financial support via a Crowdfunder pitch which concludes on 10th June 2021.

There are opportunities for businesses to advertise via the app from £20 per year and for local people to sponsor one of the audio pools or buy a GPS located audio testimonial for someone local. 25% of funds raised go to the Youth Hostel Association's YHA90 fund to provide short breaks for key workers and vulnerable young people after lockdown.
To find out more about the project, and to make a contribution, visit Crowdfunder