News
Lostwithiel based charity shortlisted as a finalist for prestigious worldwide award
Wednesday 6th May 2020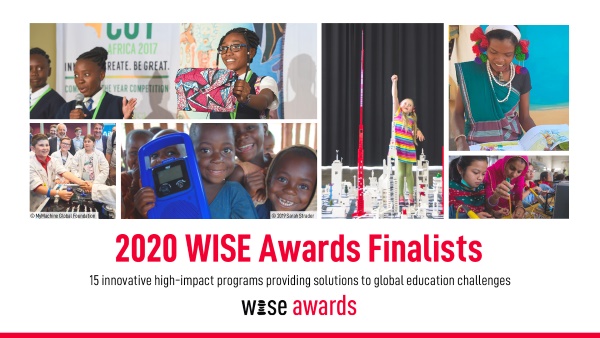 Sabre Education, based at Hartswell Farm Downend just outside Lostwithiel, is a leading early years education charity working in three regions of southern Ghana to build a brighter future for marginalised and disadvantaged children aged 4-5 years old.
Their Transformational Teacher Training is one of 15 projects from 10 countries selected this year as finalists by The World Innovation Summit for Education (WISE) for innovative approaches to today's most urgent education challenges.
The 2020 finalists were chosen by a pre-Jury of international experts from a pool of 625 submissions and evaluated according to strict criteria. Selected projects must be established, educational projects that have already demonstrated a transformative impact on individuals, communities and society. They also need to be financially stable, have a clear development plan, and be scalable and replicable.
Tony Dogbe, Executive Director of Sabre Education, commented, "We have long admired and respected the work of WISE for the great contribution it makes by encouraging and sharing innovative education approaches, and the way it fosters greater collaboration amongst many different stakeholders. All of us at Sabre Education are extremely proud to stand alongside past and present innovative education projects in being shortlisted for this Award. It is an honour and a privilege ."
The WISE Awards winning projects will be announced in October 2020 and celebrated at a WISE event. In addition to publicity and networking opportunities, each winning project will receive $20,000 (US).
For further information about the awards see The Wise website http://www.wise-qatar.org/wise-awards. To find out more about Sabre Education's work please visit www.sabre.education