Where to stay

You're never short of somewhere to stay in Lostwithiel, with a great choice of hotel and pub accommodation, plus lovely b&bs.

For the more independent minded there is a great selection of self catering character cottages and apartments.

If you want to be closer to the glorious Cornish countryside there's camping, lodges and yurts nearby.

Eat and drink

Shopping

See and do

There's always something to keep you entertained from fairs and markets to workshops, tours and courses or simply exploring the local area.

Businesses

Lostwithiel is full of indepdent businesses and organisations offering a wide range of services.

About the town

Lostwithiel is a historic town with a thriving community of independent shops and business, local groups and regular activities.
News
Lostwithiel Advent Trail 2021
Friday 5th November 2021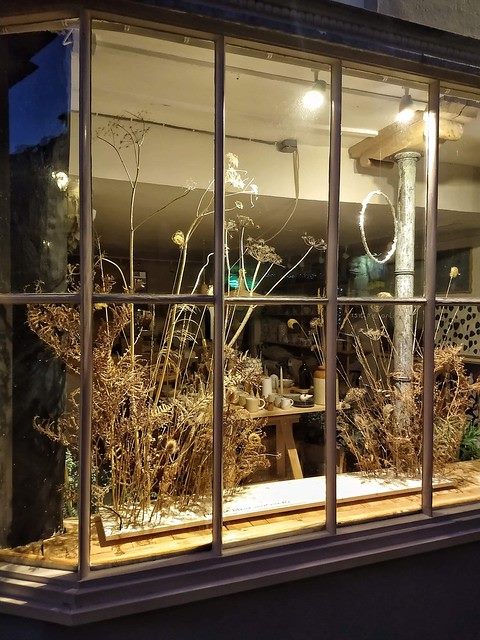 Alice in Scandiland Window Display from Christmas 2020

Here's a list of all those who will be involved with the 2021 Advent Trail,
Each evening a new window will be lit, all the way through to Christmas Eve and
then stay lit through the festive period.

1st LOSTWITHIEL MUSEUM
2nd STICKS
3rd BELLAMAMA
4th LANCASTER & CORNISH
5th LE MISTRAL
6th UZELLA COURT ANTIQUES
7th Q STREET CAFE
8th ZAKKA
9th MOUNTCHASE PHARMACY
10th CINDY ASHBRIDGE JEWELLERY
11th SWEET MAGNOLIAS
12th 16 NORTH ST
13th ASQUITHS
14th 14 NORTH STREET
15th WATTS TRADING
16th SHIRE HALL QUAY STREET
17th HOMEFRONT
18th THE ROMANTIC ENGLISHWOMAN
19th DOWER HOUSE ANTIQUES
20th ALICE IN SCANDILAND
21st DEJA VU ANTIQUES
22nd FOODIES CAFE
23rd 26 NORTH ST
24th ST BARTHOLOMEW'S CHURCH
All the window displays from Christmas 2020 may be viewed on this page