News
LostFest is coming!
Friday 25th April 2014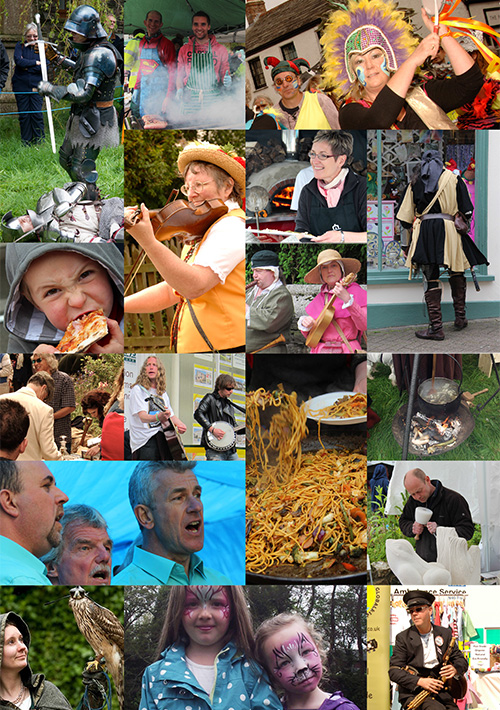 Over 150 musicians, 100 crafts people and an army of performers converge on Lostwithiel on Sunday May 11th to put together this year's LostFest.
Now firmly established as one of Cornwall's most popular one day free festivals of arts, crafts and music, LostFest 2014 promises to provide a unique event that will once again bring massive crowds to the historic town of Lostwithiel.
Virtually every square inch of open space as well as inside venues throughout the town will be taken up with arts and crafts stalls, a multi-national food hall, kids entertainments and non-stop music and performances from 10.00am until well into the evening.
Bringing further firepower to this years event will be Kernow Levy, a medieval battle re-enactment group, who will be setting up camp in the churchyard. While A Merrie Noyse, a group of medieval minstrels will perform on authentic musical instruments.
To escape the melee that is LostFest, visitors can chill out the Jazz Café in the Community Centre.
LostFest offers something for everyone. Top quality stalls and craft demonstrations, a mix of music and dance to suit all tastes, great food and drink and a day long programme of activities for children.
This all comes to a head with 2 great rocking bands – Veller Lia and Almost Blues who take to the LostFest stage from 5.00 onwards.
A free out of town park and ride service, together with regular trains to and from Lostwithiel make getting to LostFest easy.
Sponsored once again by Skinners Brewery and Trewithen Dairy, all profits from LostFest go to the charity FLEET, the essential emergency services support group who play a vital part in providing medical care and equipment throughout Cornwall.
LostFest starts from 10.00am on Sunday May 11th and continues non-stop into the evening.