News
LostFest cheque presentation
Thursday 28th February 2013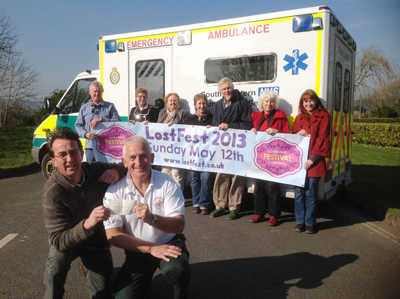 The organisers of LostFest 2012 presented a cheque to the charity FLEET outside Bodmin Hospital on Tuesday February 19th at 1.00pm.
LostFest 2012 raised £4,000 for the charity in the biggest one day event in Lostwithiel's calendar, with over 3,000 people attending the annual festival of arts, crafts and performance.
The presentation was made to Norman Trebilcock of FLEET.
This year's event LostFest 2013 will take place throughout Lostwithiel on Sunday May 12th and feature arts and crafts stalls and demonstrations, wall to wall music and dance, a food village, kids workshops and entertainments and a battle re-enactment group. Full details can be found on the LostFest website www.lostfest.co.uk.