News
LostFest 2010 - an amazing success!
Sunday 16th May 2010
Over 3,000 people joined in the festivities at LostFest 2010, in Lostwithiel on Sunday. With 150 indoor and outdoor stalls all over town, 100 street musicians and 10 top Cornish bands on the main stage, a great days entertainment was delivered.
Good weather, a well used park and ride scheme and many visitors by train all contributed to a fantastic community atmosphere.
Sponsored for the first time by the Co-op, it's estimated that the days activities raised over £3,000 for the charity FLEET.
Events got under way at 10 o'clock with 150 stalls, demonstrations and food sellers opened their doors. Live street music - from traditional brass bands, drum bands, solo performers and groups kicked off late morning and by lunchtime the whole town was rammed.
The mellow flamenco sound of Jon Fry and Tim Miller launched the stage show in the afternoon and by the time the Cornish Samba Collective had led the parade from the town onto the stage field at 4 the party was in full swing. BackBeatSoundSystem and Freshly Squeezed kept the party going into the evening when headliners The Underbelly went down a total storm to finish the day.
Visit lostfest.co.uk to see full details of the exhibitors and musicians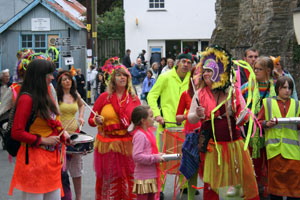 Cornish Samba Collective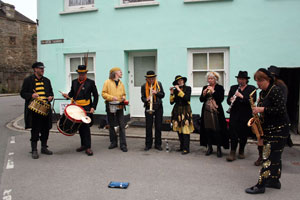 Hornets play in Parade Square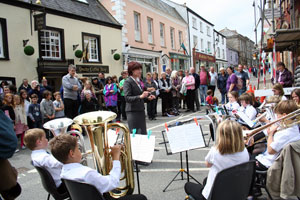 Lostwithiel Junior Band
Abee Hague duo busking on Fore Street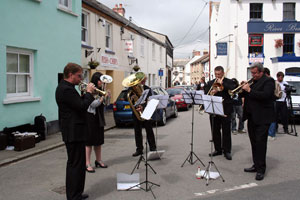 Brass band on Parade Square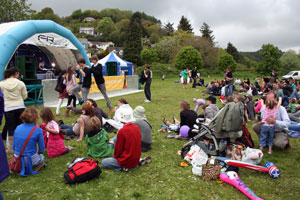 Josie Ghost on the stage in the field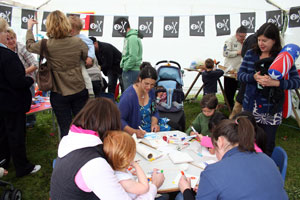 Kids' art and craft tent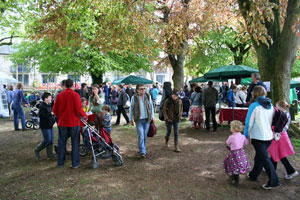 Stalls on the Parade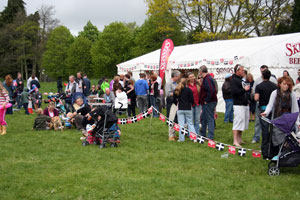 Skinners beer tent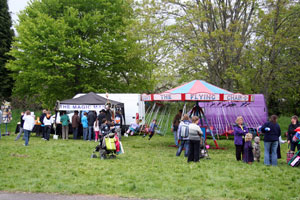 Merry-go-round and Philip the Magic Man