News
Lerryn Area Minibus Association (LAMA) News
Monday 20th February 2023
Nick Warrick, LAMA secretary, writes:-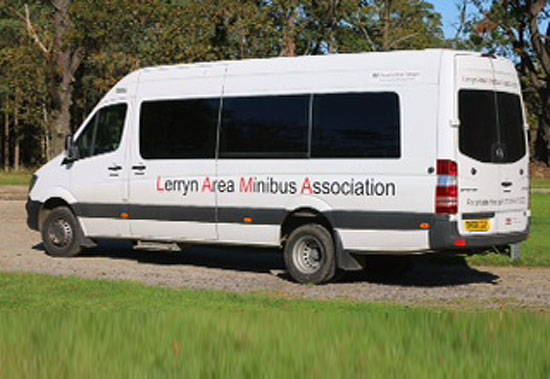 "The LAMA minibus has a new parking slot in the Lerryn Car Park, for which we are very grateful to St Veep PC. Proudly though our minibus stands in the centre of the village, we would much rather it was out on the road supporting the community.
With regular shopping trips to Bodmin and Truro, and special trips throughout the year to various locations in Cornwall and West Devon, the minibus is available to everyone who lives in the Lerryn Area, which encompasses Lerryn, St Veep, St Winnow, Boconnoc, Lostwithiel and the districts that surround them. You don't have to be old or infirm to use the bus, but we will do our best to take care of you if you are.

Details of all our trips may be found on Lerryn.net and on notice boards around the Lerryn Area.
The minibus is also available for loan to local organisations. The minibus is a very comfortable Mercedes 17 seater and it may be borrowed for a day or longer at the modest price of £1.50 per mile (minimum charge £35 per day).
We ask that passengers and organisations should register with us to comply with our operating permit requirements, but the forms are pretty straightforward and help is available if required (see Lerryn.net for details or phone Andy on 01208 368393). It is a good idea to register now to avoid any delays when you need the minibus.
We are always looking for volunteers to help run our minibus, so if you might be interested, please phone Duncan on 01208 871715. We have our annual general meeting in the Lerryn Memorial Hall on 6th March 2023, starting at 7:30pm, so please come along if you would like to discover more.