News
Latest News from Twinning Association
Tuesday 21st November 2017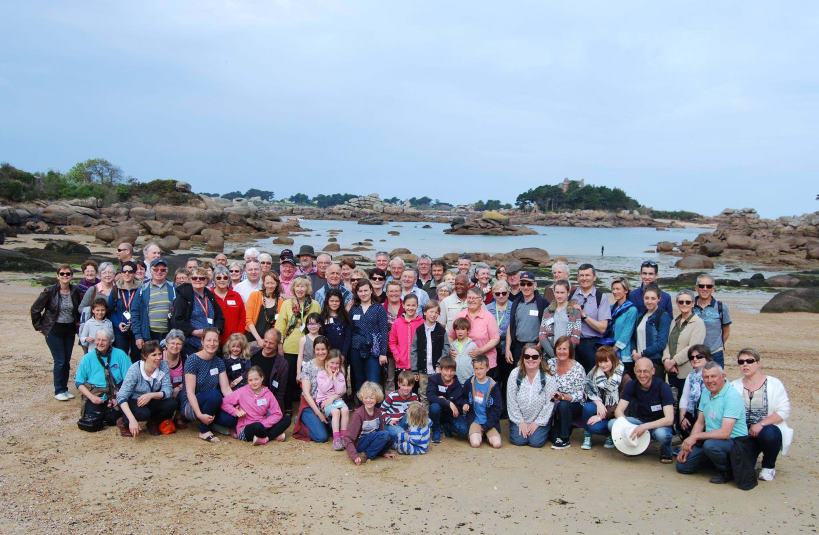 Nick Warrick, Lostwithiel Twinning Association Publicity Officer, reports:-
"
Lostwithiel has been twinned with the small town of Pleyber Christ in Britany for nearly 40 years. Every year we meet up with our twinning friends in either Lostwithiel or Pleyber Christ. In 2018 we go to Brittany and in 2019 we will celebrate our ruby anniversary in Cornwall. To make these trips affordable, we host our visitors in our homes and we fund raise throughout the year to pay for coaches and to help entertain our guests.

Our last fund raising evening was a Skittles Evening, which was enjoyed by everyone attending, especially the children who took control of the skittle alley. Thank you to everyone who attended and to those who donated prizes for the raffle. Congratulations also to the Sweet family who were 'Skittling Champions'.

If you are interested in participating in any twinning activity or visit, please search for "Lostwithiel Twinning" on FaceBook, or telephone Nick Warrick on 01208 871499 or Vicky Brown on 07971 278080. You don't need to be a member of our twinning association to attend any of our fund raising events, but you must be a member to participate in a twinning visit to ensure that you and we are covered by public liability insurance.
Future Events
. All our planned future events will be held in the Church Rooms, to which everyone are invited:
Saturday 3rd February 2018:

French Night

from 7pm (a light hearted introduction to French culture and cuisine - French language skills are not essential).
Wednesday 14th March 2018:

Annual General Meeting

from 7pm (find out what we do and offer ideas for the future).
Saturday 24th March 2018:

Horse Racing Night

from 7pm (wooden horses & jockeys, dice, jumps and thrills for all the family).