News
Kerbside Carols
Tuesday 29th December 2020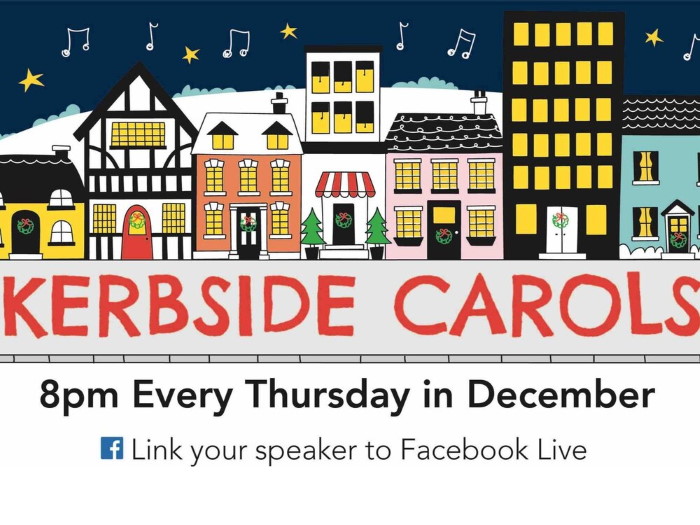 LISTEN TO THE CAROLS FROM 24th DECEMBER AS RECORDED BY BBC RADIO CORNWALL
________________________________

BBC Listen Again version of feature about Kerbside Carols on 17th December from BBC Radio Cornwall Breakfast Programme
Alternative source of this feature below

________________________________
LISTEN TO THE CAROLS FROM 10th DECEMBER AS RECORDED BY BBC RADIO CORNWALL
________________________________


LISTEN TO THE CAROLS FROM 3rd DECEMBER AS RECORDED BY BBC RADIO CORNWALL
________________________________
Kerbside Carols, arranged by Emma Mansfield of Really Lovely Projects, invite people to sing in their streets through a live Facebook feed broadcast from Lostwithiel.

The singing sessions will go live at 8pm every Thursday in December until Christmas Eve. Each evening Emma will lead three carols with live accompaniment, followed by a short reading or poem to celebrate the season. The carols will be supported by pre-recorded backing tracks arranged for the average vocal range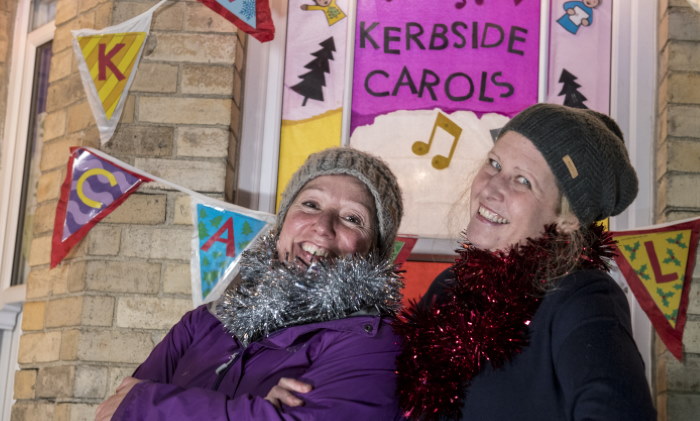 Kerbside Carols organisers Emma and Michelle
The dream is that streets, towns and villages will ring with the sound of Christmas music and local voices.
So adorn your doorsteps, gardens, balconies or living rooms with light and amplification and sing along! Power up the speakers from your garden or front windows so you can be heard. The idea is for anyone anywhere to get involved, it will be broadcast from Lostwithiel but anyone anywhere can take part.

There will be live singalong rehearsals on the
Kerbside carols
Facebook page on Friday afternoons at 2pm and Sunday afternoons at 4pm.
BBC Radio Cornwall will
be playing the singing sessions every week so if people aren't on Facebook they can tune in instead.
Join us on Facebook here
Download our evening set list and lyrics sheet here
Online videos are available here
---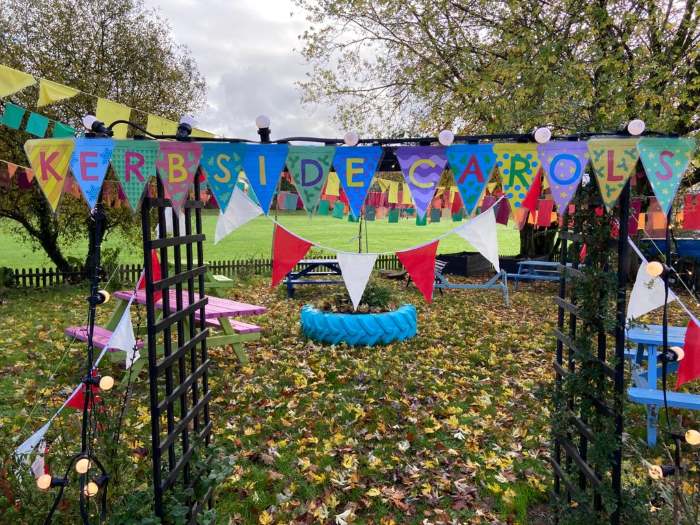 The event is also a chance to get creative by decorating your windows and doorways.
The organisers have created some great colouring sheets and bunting templates. which can be downloaded from here