News
John Pegg: An Appreciation
Tuesday 13th December 2022
An Appreciation by Debenie Morse
Published in Lostwithiel Newsletter December 2022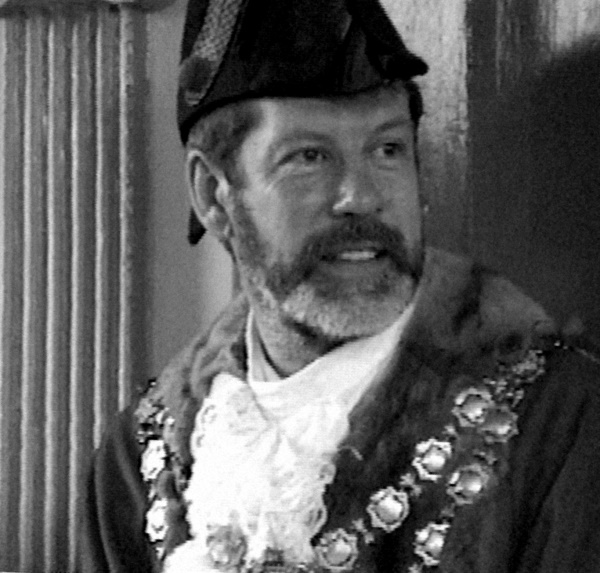 I was first introduced to John Pegg by my mother, about thirty five years ago, when they were tending adjacent allotments next to the Cemetery. John and Glenda had moved from Plymouth with their young family in the mid 1980s; by the end of the decade I too had settled in Lostwithiel. John's tall, good-humoured and approachable figure was everpresent in Lostwithiel events and organisations, and like so many others, I have counted him a friend ever since.
Since his unexpected and untimely death in October, Lostwithiel has seen an outpouring of tributes to John and his achievements, and a real sense of loss within our Town. John was one of the very few people for whom no-one had a bad word - not many can command such affection and respect. For someone in the public eye as Town Councillor for many years, as Mayor twice, and in so many local organisations, it is extraordinary.
Fowey Port Health Officer until his retirement, John also served as a Governor of Lostwithiel School, as a mainstay of Lostwithiel Garden Society and the Annual Produce Show and as an entertaining and prodigiously well informed Heritage Walks Guide for Lostwithiel Museum. As a Town Councillor he will be especially remembered for his leading role in developing Lostwithiel's Flood Plan, for his work with Lost In Play to redevelop and enhance the Town's play areas for a new generation of youngsters, and for his enthusiasm in maintaining the centuries old tradition of Beating The Bounds. As Mayor, John was the perfect incumbent to encourage and oversee the many imaginative Millennium events and projects throughout the Town, which made 2000 such a special year. Mayoral duties were,of course, also an opportunity to dress up in costume – along with John's regular roles in the Lostwithiel Pageant and in many Pantos and other Lostwithiel Players' productions over the years!
John's was a life well lived – managing to balance his private family life and enduring passion for live and recorded music, festivals, wine making, productive gardening and amateur dramatics, with playing a full part in the function and improvement of Lostwithiel's institutions and amenities. He somehow retained the openness, curiosity, enthusiasm and energy of childhood, while being an effective and diligent operator in civic organisations. His unpretentious, laidback persona and unfailing good humour belied an impressive fund of knowledge and ability to get things done, while remaining true to himself.
John's funeral packed St Barts and brought together so many who valued him, from grandchildren to childhood friends, colleagues, and fellow festival regulars, and of course so many of us in Town who called him a friend. It felt right to gather together, to listen to the music he had chosen, and to see him on his way in a coffin decorated not only with flowers, but with vegetables.
RIP John Pegg - a real original and a very good man.

Image shows John Pegg when he was Lostwithiel Mayor in 2000. Credit: The New Book of Lostwithiel / Ian Fraser