News
FOSB 2017 Charity Shop
Friday 28th July 2017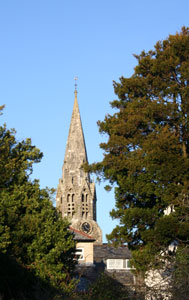 The Friends of St Bartholomew's Church (FOSB) 2017 Charity Shop will be open this August at the Church Hall in Church Lane.
Goods gratefully received on Saturday, 29 July between 10am and 2pm and on Monday, 31 July between 10am and 4pm or on sales days.
The shop will be open from Tuesday 1 August until Monday 14 August, excluding weekends, from 10am to 4pm.
The organisers will be pleased to receive items in good clean condition only, such as bric-a-brac, clothing, household linen, small items of furniture, books, toys etc
Please note: Electrical goods or fittings are not acceptable as they cannot legally be offered for sale. Also no large items of any kind.