News
50th anniversary Flower Festival
Friday 20th May 2011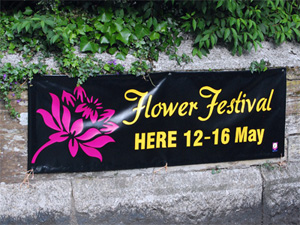 Lostwithiel & District Floral Art Group are celebrating their Golden Anniversary in 2011. To mark the occasion a floral celebration of Lostwithiel, the landmarks and businesses that make up the town, was held in St Bartholomew's Church from 12th to 16th May, during the Daphne Du Maurier Festival and over the LostFest weekend.
Both Lostwithiel and St Winnow schools took part in the Flower Festival with most of the pupils from Lostwithiel School arranging a shoe or boot. One of our flower club members took flowers to them and guided them in this art form, no doubt new to most of the children.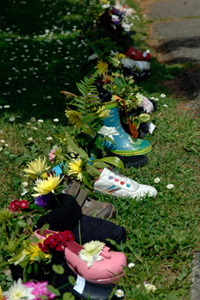 There was a continuous steady stream of visitors for most of the 5 days, particularly during LostFest when up to 5000 visitors came to Lostwithiel for the two day festival of arts, crafts and music. In excess of £2,000 was collected aid of Cornwall Hospice Care & St Bartholomew's Church. The Floral Art Group are grateful to all visitors for their generous contributions.

The Floral Art Group would like to thank the Reverend Phillip Conway and all from the church for allowing us to use the church but also for the involvement and hard work he and many others gave. The ladies that provided refreshments did great work running teas, coffees and cakes all the time the festival was open. We had help from church members putting up the gateway greenery and banner outside, not easy jobs and others opened and closed the church for us each day.

Great thanks go to all the shops and businesses in and around the town who kindly sponsored the flower festival. Flowers are a very expensive commodity and the group were totally reliant on them to get the festival off the ground. Many individuals also gave sponsorship money.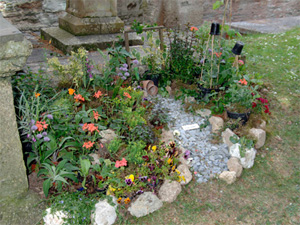 The group also expressed their thanks to everyone at LostFest for their great support, hard work on every front, incredible enthusiasm and inclusion in publicity and the LostFest programme which allowed the Flower Festival to reach a much wider audience.

Overall it is felt that the Flower Festival was a truly community event involving so many people and institutions of the town and it has been an event we are very proud to have been part of - everyone has commented how beautiful it was!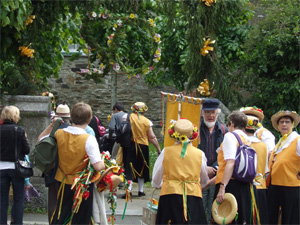 The church gate during LostFest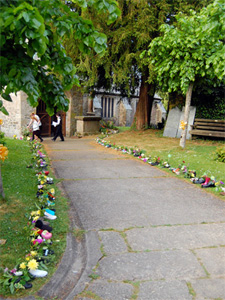 Shoes arranged by Lostwithiel and St Winnow schools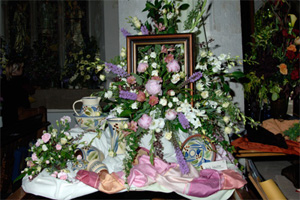 Ann's Gallery's display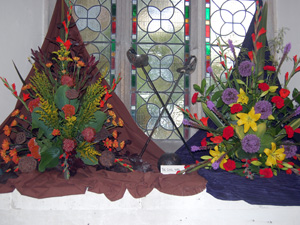 The Civil War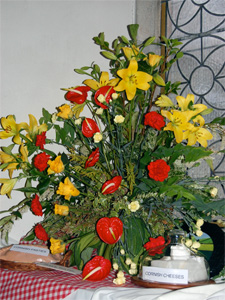 Cornish cheeses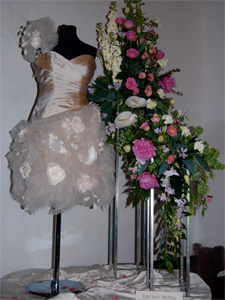 Fantasia Bridal's display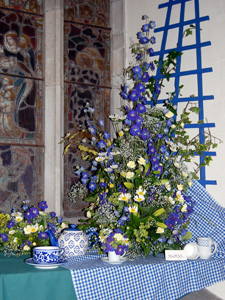 Muffins Tea Room and Deli's display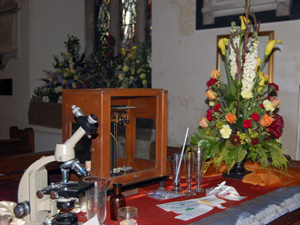 Mountchase Pharmacy's display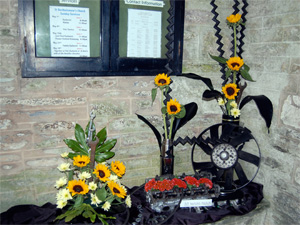 RJ Motor's display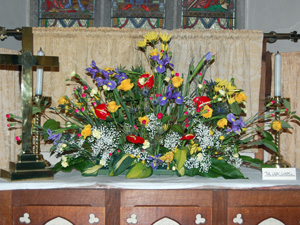 The Lady Chapel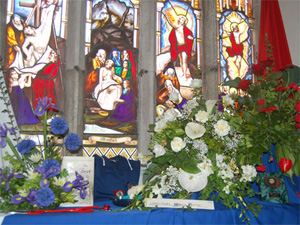 Lostwithiel Medical Centre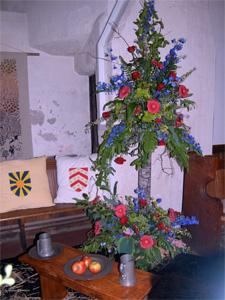 Restormel Castle
The Romantic Englishwoman's display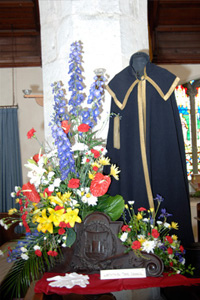 Lostwithiel Town Council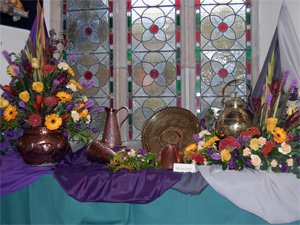 Uzella Court's display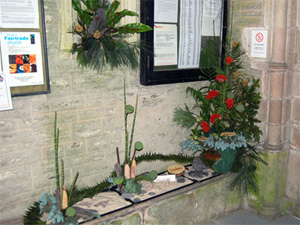 The fossil flower display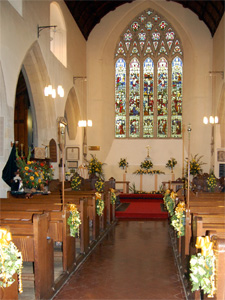 The aisle
Lostwithiel Bakery's display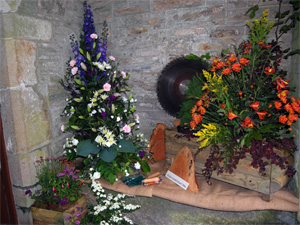 Duchy of Cornwall Nursery and Duchy Timber's displays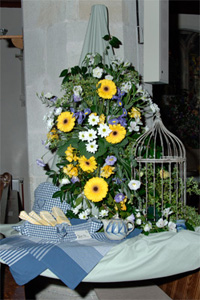 Deja Vu's display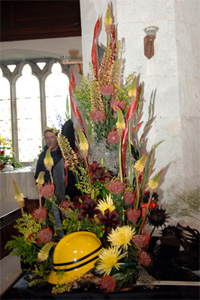 Lostwithiel Fire Station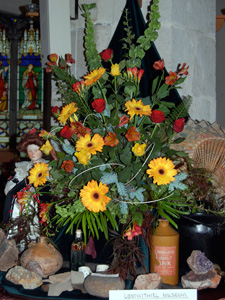 Lostwithiel Museum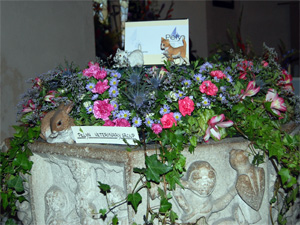 Pelyn Vetinary Group's display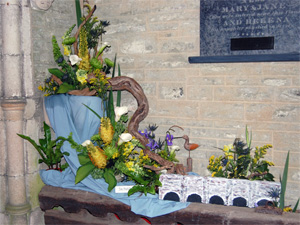 The River Fowey
The Pulpit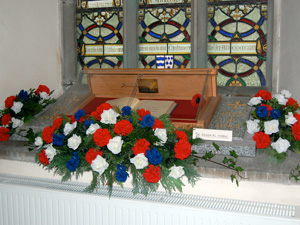 The Memorial window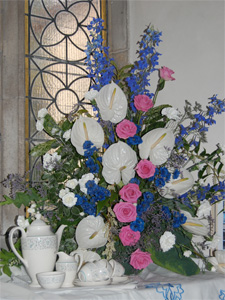 Duchy Coffee Shop's display
Lostwithiel Town Band
Trewithen Dairy's display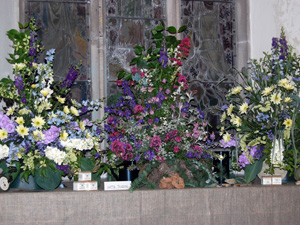 Watts Trading's display