News
Floods gone and shops reopen
Sunday 23rd December 2012
As dramatically as they rose, flood waters have receded in Lostwithiel. After losing one of the most important days of business in the run up to Christmas, nearly all shops on Fore Street are open today, Sunday 23rd December, and will be open on Christmas Eve as well.
All roads are now open again and clear of water, with surface mud as the only evidence that the waters reached so high. The medieval bridge remained closed until mid-morning when an engineer was able to check that it was still structurally sound, and has now reopened. Tanhouse Road which was totally impassable and covered in rocks, boulders and fast running water on Saturday 22nd December is now completely cleared.
RNLI and other agencies continued to evacuate properties along Quay Street during the night and several families have not yet returned to their homes. The Community Centre was inundated with generous offers of help and accommodation from people in and around Lostwithiel.
There were concerns that in the early hours of the 23rd December the flood waters would continue to rise in the centre, flooding further properties. In addition there was a chance that Colliford reservoir on Bodmin Moor which feeds into the Fowey would spill over and cause a surge which could affect many more properties. Plans were made to evacuate Brunel Quays and to set up a second respite centre at St Winnow School in case the Community Centre was affected.
In the event the river level dropped and waters receded. By morning all flooded roads were clear of water.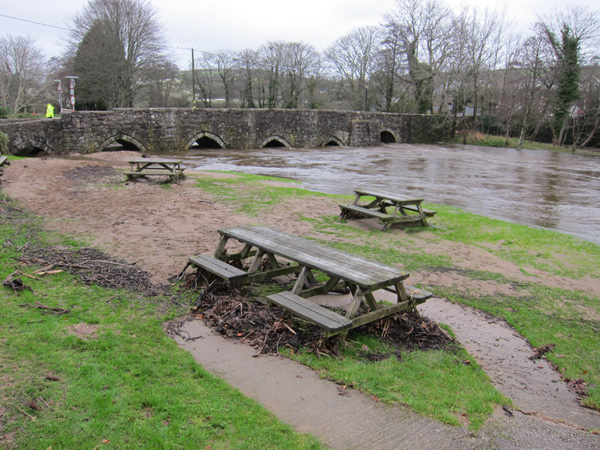 The beach is covered with debris but the picnic benches and arches are now visible again.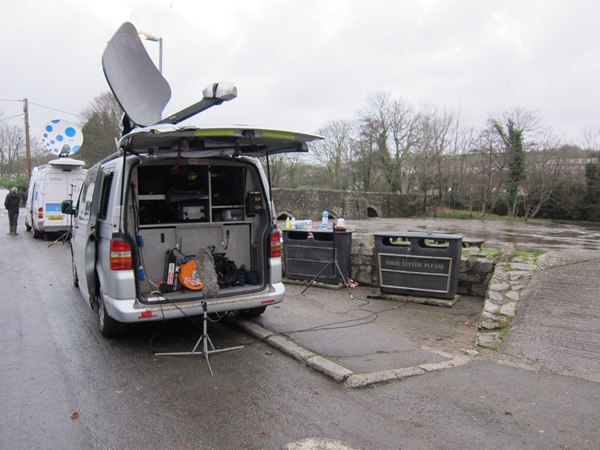 Camera crews have arrived to film the bridge (again).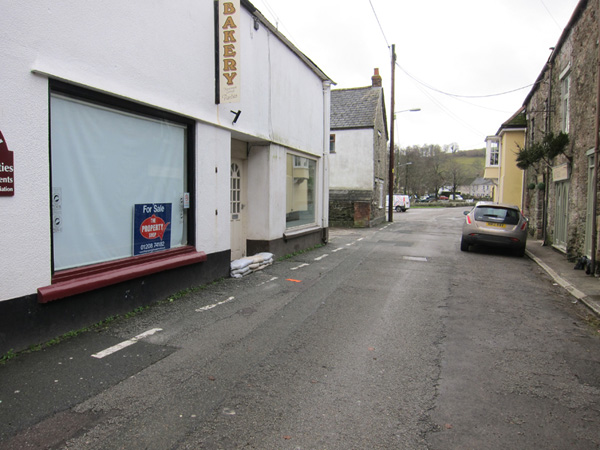 Quay Street which was under water, now clear.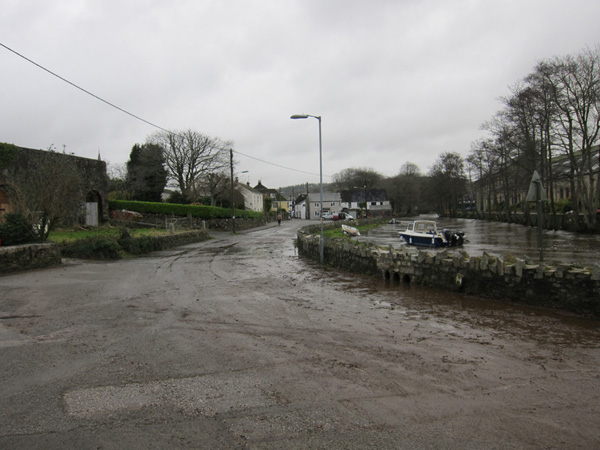 Park road which was completely flooded, now clear.
The bridge remained closed till mid-morning when an engineer could check it was structurally sound. It has now reopened.