News
Flood clear-up
Thursday 18th November 2010
Efforts continue today to clear up after yesterday's flooding in Lostwithiel and surrounding area. A number of local businesses are closed today, and the old bridge remains closed too, awaiting an inspection by engineers looking for structural problems, and the bridge is still piled high on one side with branches, trees and debris.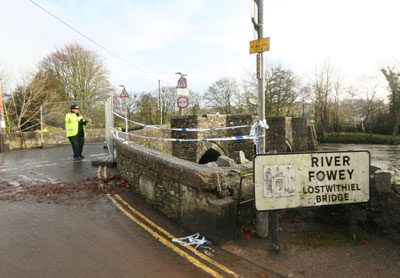 The bridge remains closed.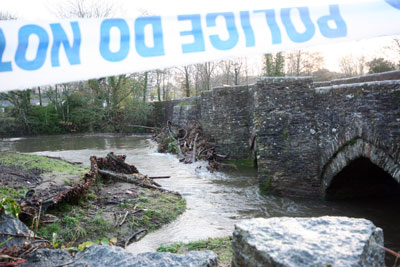 Trees and debris against the upstream side of the bridge.
Some local roads are still closed.
Flood damage is extensive around the river.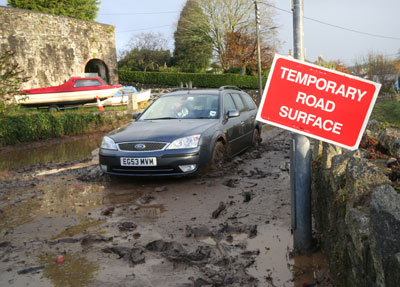 The clean-up operation will take a long time.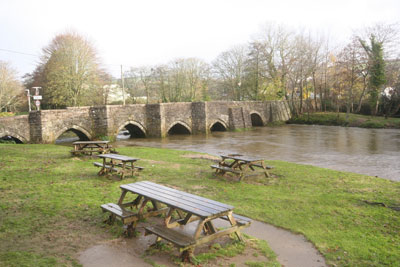 The river level is much lower than yesterday - these picnic benches were completely submerged 24 hours ago.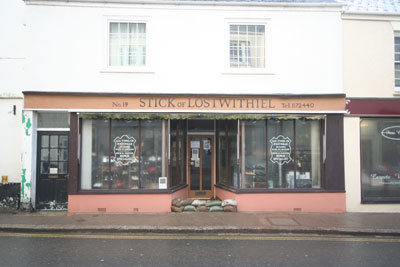 A number of local shops have suffered serious damage.
Residents are still worried about more flooding.