News
Flood clear-up
Thursday 18th November 2010
Efforts continue today to clear up after yesterday's flooding in Lostwithiel and surrounding area. A number of local businesses are closed today, and the old bridge remains closed too, awaiting an inspection by engineers looking for structural problems, and the bridge is still piled high on one side with branches, trees and debris.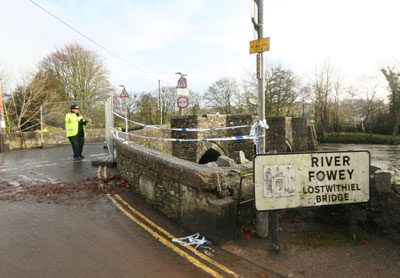 The bridge remains closed.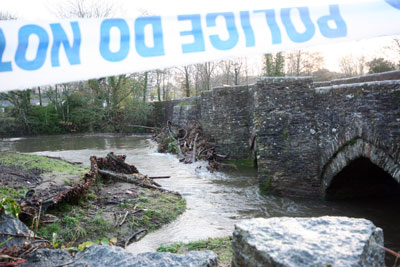 Trees and debris against the upstream side of the bridge.
Some local roads are still closed.
Flood damage is extensive around the river.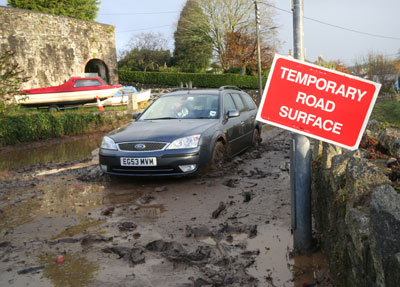 The clean-up operation will take a long time.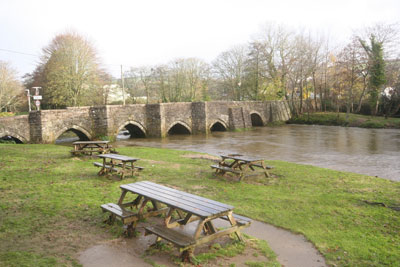 The river level is much lower than yesterday - these picnic benches were completely submerged 24 hours ago.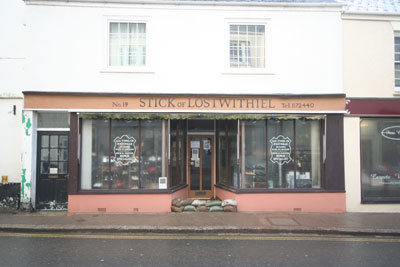 A number of local shops have suffered serious damage.
Residents are still worried about more flooding.
Where to stay

You're never short of somewhere to stay in Lostwithiel, with a great choice of hotel and pub accommodation, plus lovely b&bs.

For the more independent minded there is a great selection of self catering character cottages and apartments.

If you want to be closer to the glorious Cornish countryside there's camping, lodges and yurts nearby.

Eat and drink

Lostwithiel is great for food lovers - there's somewhere different to eat every night of the week - with a choice to suit every taste and every budget, from award-winning restaurants to pub grub.

And if you don't fancy a sit-down meal, why not opt for a takeaway by the river?

Shopping

See and do

Businesses

Lostwithiel is full of indepdent businesses and organisations offering a wide range of services.

About the town

Lostwithiel is a historic town with a thriving community of independent shops and business, local groups and regular activities.