News
Face Coverings in Lostwithiel
Thursday 23rd July 2020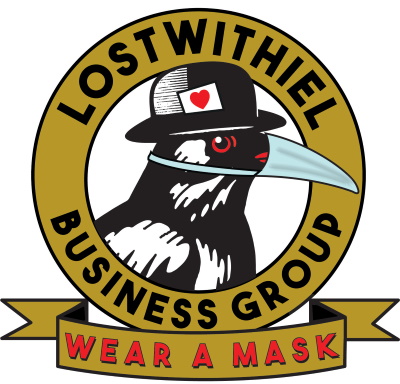 Following message from Adrian Barratt Chair of The Business Group:-
"As hopefully everyone will be aware, from tomorrow Friday the 24th, face coverings will be mandatory for customers when shopping, collecting takeaways, visiting services like estate agents, accountants etc and in hairdressers & barbers.
This is a new thing for the many businesses in and around Lostwithiel to have to deal with and we would appreciate everyone's cooperation whilst this is current government guidance.
Masks can be bought in numerous places in town, the Chemist, Penhaligons, The Romantic Englishwoman, The Hair Gallery and the CO-OP. Not forgetting the many makers at home offering masks via Facebook pages.
Whatever your stance, which may or may not be shared by the business owner, we would appreciate your support in making this as easy as possible in which is already a difficult time for many of us.
Hopefully it won't be for too long."