News
Drill Hall refurbished
Wednesday 24th August 2011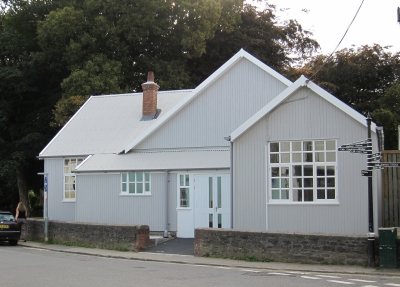 Lostwithiel Drill Hall has been completed refurbished inside and out at a cost of several thousand pounds.
The 97 year old building on the Parade is owned by the Ministry of Defence and is used by Lostwithiel's Army Cadet detachment and is known by some locally at the Cadet Hut.
The refurbishment has included replacing the roof and windows, re-cladding the outside of the building, sanding the floors, replastering the walls and redecorating.
The Drill Hall was first used in 1914 to recruit members for the Territorial Army during World War I. After the war, the hall was also used for town social events. The newly refurbished building is also hoped to be a meeting place for the community, as well as serving the town's Army Cadets.
During the refurbishment which began in January 2011, the cadets have been parading at the Lostwithiel Community Centre. The Drill Hall is planned to reopen in September.
The picture on the left shows the Drill Hall before refurbishment, courtey of Chris Basey at drillhalls.org