News
Closure of various Duchy of Cornwall Footpaths
Thursday 19th January 2017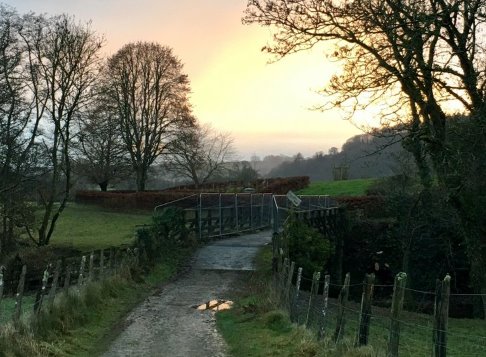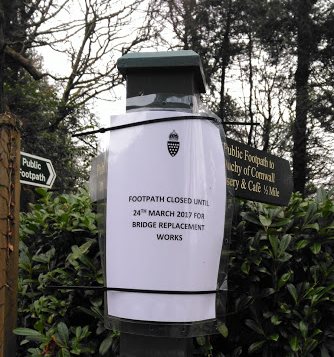 Local walkers should be aware that various paths owned by Duchy of Cornwall have been closed for maintenance. The most significant closure relates to the bridge over the River Fowey near to Restormel Manor. The bridge is closed for repairs until 24th March 2017. This prevents walkers following the popular Duchy of Cornwall Nursery Loop Walk.


Terras Hill and Churchpark Woods (an area west of Restormel Road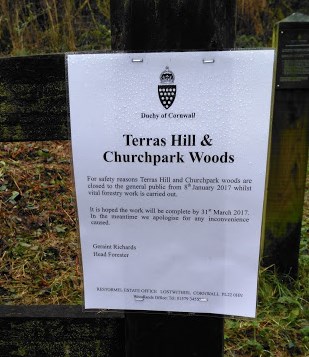 see map) are also closed while forestry work is carried out. It is planned to complete this work by 31st March 2017.
The Duchy Nursery have posted information about accessing woodland walks from Cott Road.



On a positive note, the walkway under the A390 linking Second Island with the King George V Field has now been re-opened after being closed for several months. (Walkway Image by Robert Pittman CC BY-ND 2.0)
Where to stay

You're never short of somewhere to stay in Lostwithiel, with a great choice of hotel and pub accommodation, plus lovely b&bs.

For the more independent minded there is a great selection of self catering character cottages and apartments.

If you want to be closer to the glorious Cornish countryside there's camping, lodges and yurts nearby.

Eat and drink

Lostwithiel is great for food lovers - there's somewhere different to eat every night of the week - with a choice to suit every taste and every budget, from award-winning restaurants to pub grub.

And if you don't fancy a sit-down meal, why not opt for a takeaway by the river?

Shopping

See and do

Businesses

Lostwithiel is full of indepdent businesses and organisations offering a wide range of services.

About the town

Lostwithiel is a historic town with a thriving community of independent shops and business, local groups and regular activities.