News
Boconnoc Music Award - the Cataleya Quintet
Saturday 27th July 2013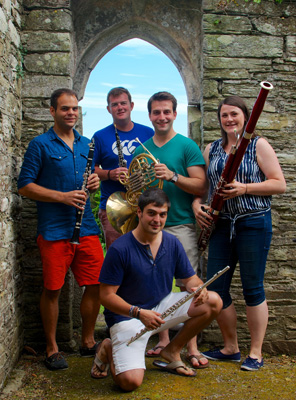 Classical music has been floating across the park at Boconnoc.
The sound of steam engines, tractors and vintage cars at Boconnoc was replaced this week by the sound of classical music drifting across the park. The Cataleya Quintet -Diego Acena (flute), Alasdair Hill (oboe), Pablo Ortiz De Ubina (french
The Quintet performed two wonderful hour-long recitals in the Drawing Room including works by Mozart, Poulenc, Debussy and Norman Hallam followed by a delicious dinner for the guests. It was a fantastic opportunity for the audience to meet and talk to the musicians, and understand a little more about the intensity of their work. A third concert took place in Boconnoc Parish Church.horn), Sophie Robertshaw (bassoon), and Adrian Somogyi (clarinet) - who were awarded this year's Boconnoc Music Award from the Royal College of Music arrived on Monday for their week's residency which consisted of three performances and plenty of rehearsal time in the peace and quiet of their beautiful surroundings.
Anthony Fortescue commented: "It was a privilege to have the Cataleya Quintet performing at Boconnoc and we hope to continue encouraging young musicians with the Boconnoc Music Award".
For further details please go to www.boconnoc.com or call: 01208 872 507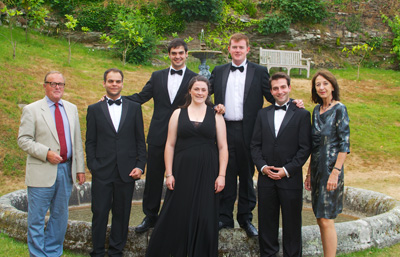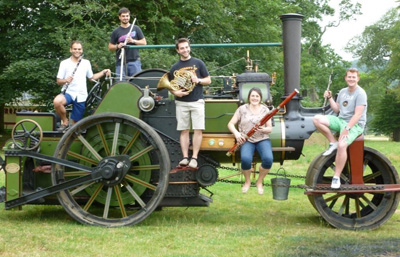 Photos top and left by Steve Savory