News
Boconnoc features on Who Do You Think You Are
Thursday 1st August 2013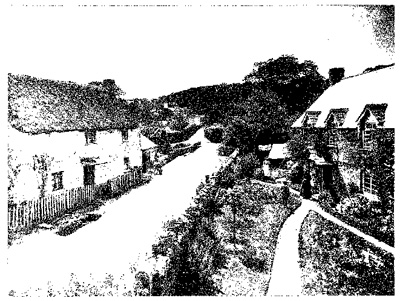 On 31st July, Boconnoc featured in the BBC programme 'Who Do You Think You Are' with Nigel Havers.
Actor Nigel Havers delved into his family history, tracing his family to Couch's Mill just outside Boconnoc. Havers followed his mother's line initially, an investigation that took him to this tucked away gem of a village, where he uncovered the story of illegitimacy, childhood loss and that his great great grandfather, David Couch was a flour miller. Such a stark contrast to his world of film and television. His ancestors are buried in the beautiful Boconnoc Parish Church graveyard.
For further details on Boconnoc go to www.boconnoc.com or call the office on 01208 872 507.
Where to stay

You're never short of somewhere to stay in Lostwithiel, with a great choice of hotel and pub accommodation, plus lovely b&bs.

For the more independent minded there is a great selection of self catering character cottages and apartments.

If you want to be closer to the glorious Cornish countryside there's camping, lodges and yurts nearby.

Eat and drink

Lostwithiel is great for food lovers - there's somewhere different to eat every night of the week - with a choice to suit every taste and every budget, from award-winning restaurants to pub grub.

And if you don't fancy a sit-down meal, why not opt for a takeaway by the river?

Shopping

See and do

Businesses

Lostwithiel is full of indepdent businesses and organisations offering a wide range of services.

About the town

Lostwithiel is a historic town with a thriving community of independent shops and business, local groups and regular activities.