News
Nominations for new Lostwithiel Councillors announced
Thursday 6th April 2017
.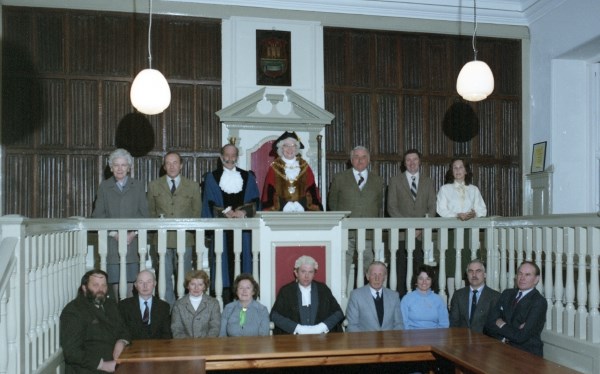 Names of candidates standing at the local elections taking place on 4th May have now been announced. There are 19 candidates standing for the 16 places available on Lostwithiel Town Council. Nominations are as follows:-
Chrissie Anders
Alison Phoebe Beedell
Mina Clarke
Ann Craighill Duffin
John David Guiterman
Victoria Elsie Hatton
Karin Elizabeth Henderson
Paul Hendicott
Tim Hensman
Tim Hughes
Pam Jarrett
Tim Jarrett
Lynne King
Karen Pearl Lindley
Kieran Conner Park
Colin Andrew Risner
Karen Ross
Dai Sweeney
Callum Jordan Thomas Watson
Only six of the existing councillors are standing for reselection - David Guiterman, Karin Henderson, Tim Hensman, Tim Hughes, Pam Jarrett and Karen Ross. A full " STATEMENT AS TO PERSONS NOMINATED" for Lostwithiel Town council is available from Cornwall Council.
On the same date there is also an election for one councillor to represent Lostwithiel on Cornwall Council. Three candidates have been nominated:-
Nigel Andrew Challis - Uk Independence Party (Ukip)
Clay Cowie - The Conservative Party Candidate
Colin Edward Martin - Liberal Democrats
NOTE: Image at top of page is from over 30 years ago and shows Lostwithiel Mayor Gwen Powell-Jones and fellow town councillors pictured in The Guildhall in January 1986. Currently The Guildhall has been out of use for over 17 months. The last full council meeting was held in the building on 20th October 2015. Photo from Jonathan Barker Collection via http://cornishmemory.com