What's on
LOSTWITHIEL LOCAL PRODUCE MARKET
Saturday 25th July 2020, 10:00am to 1:00pm
Location: Lostwithiel Scout Hut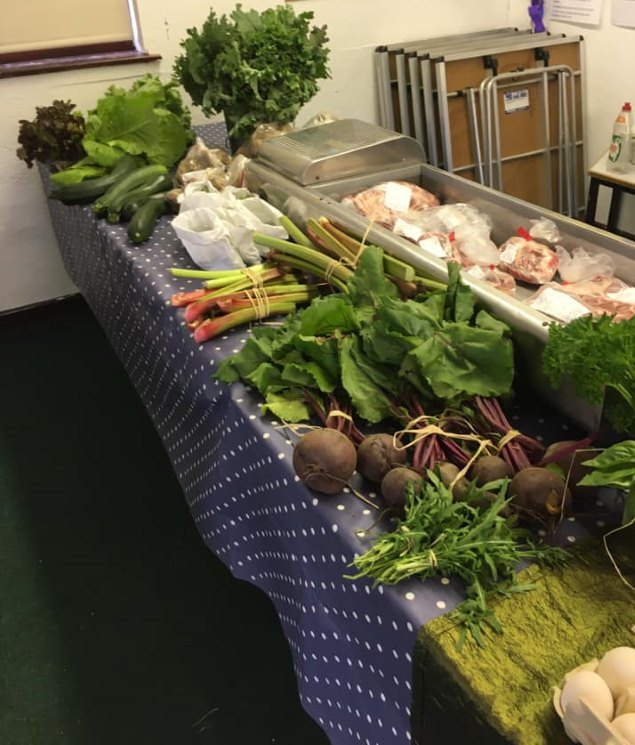 Lostwithiel Produce Market 4th SATURDAY of each month :
25th JULY from 10am -1pm
More details from Info from Helen: coppergon "AT"hotmail.co.uk or via facebook.
Here is a report about the June 2020 market, as published in July 2020 edition of Lostwithiel Newsletter
"A visit today found friendly and familiar faces, with some spectacular fresh seasonal fruit and veg, home-made cakes, farm- raised meats, sausages, bacon and hogs pudding, free range duck and hen eggs, local honey and beeswax products, jams and chutneys, original craft knits, indoor and outdoor plants, and deliciously scented handmade goats-milk soaps.
Of course things aren't exactly the same – there's hand sanitiser at the door, a one way system in operation, and most stallholders now take payment by contactless card, as well as cash, which is convenient.
Outside the market, the Incredible Bulk zero-waste mobile shop is also back, ready to refill your own containers with all manner of pulses, nuts, dried fruit, pasta, rice, herbs and spices and green cleaning products. You can place an order for collection which saves queuing.
Email: incrediblebulk"AT"mobilezerowasteshop.co.uk for more info."