News
Conservation of 18thC Fire Engine on display at Museum
Saturday 14th April 2012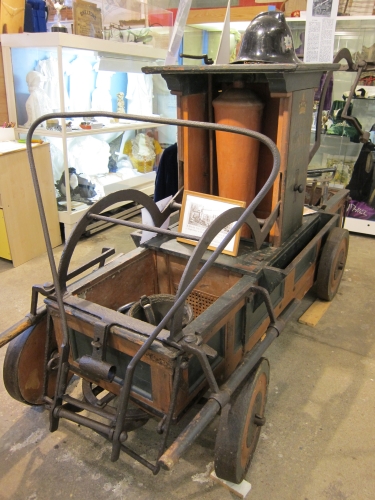 Lostwithiel's first Fire Engine has been spruced up and is on display to the publc again.
The work was carried out by an experienced professional conservator paid for by a grant awarded to the museum from the Association of Independent Museums (AIM).
The Nuttall Fire Engine, which can be seen at the Lostwithiel Museum, is over 250 years old. It was donated to the town by the Earl of Mount Edgcumbe in 1761.
When a fire needed to be put out the Fire Engine had to be dragged by firemen to the scene. A hose was then connected to a water source to fill the small tanks on the engine.
Two men worked each of the four wooden poles at the corners of the engine, pumping them up and down to drive the water at the fire. The water could reach a distance of 25 feet away and the height of a 2 storey building.
The work was so tiring that the firemen had to work in shifts of 15 minutes, so an hour of firefighting required 32 men.
The Fire Engine was an essential addition to the town at a time when fire was a real hazard.
The picture below shows the Fire Engine when it was replaced by a steam engine in 1904. The Nuttall Fire Engine was donated to the museum by the town in 1973. Photograph copyright of and reproduced by kind permission of the Lostwithiel Museum.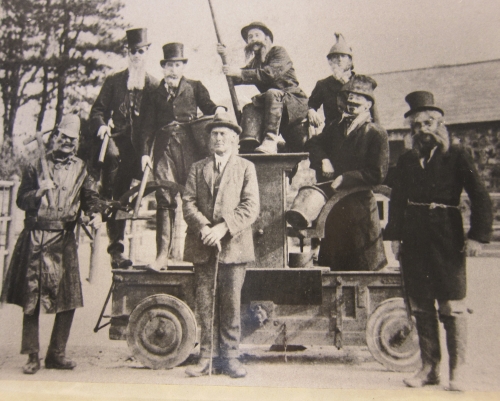 An original 18th century leather bucket, almost certainly produced by one of the tanneries in town, was another essential part of the firemens' equipment. This and many other original artefacts donated by local people and dating back hundreds of years can be seen at Lostwithiel Museum. The museum is located in the old Corn Exchange building on Fore Street; entry is free and the museum is open 6 days a week from April to September.
Lostwithiel Museum details:
free admission
disabled access
open beginning of April to end of September, Mon - Sat, 10:30 am - 4:30 pm
16 Fore Street, Lostwithiel, PL22 0AS