Good News Stories from Lostwithiel
A selection of services available, activities and offers of help.
Facebook post from The Meadow Healing Centre 23rd August 2020
HOLISTIC TREATMENTS ✨

We are excited to be open for bookings for a range of holistic therapies. Therapists Emily and Suzanne are experienced practitioners, both offering energy healing blended with body work. Jane is offering one to one Sound Energy healing, using therapeutic instruments on and around the body.
To enquire or make a booking, please contacts us via Facebook or at soundslikehealing AT hotmail.com

💜 Holistic Massage (Emily and Suzanne)
💜 Hot Stone massage (Suzanne)
💜 Dynamic chair massage - a blend of Indian head, acupressure, Reiki and traditional massage on an accessible and ergonomic chair (Suzanne and Emily)
💜 Manual Lymphatic Drainage massage, designed to clear the body of build ups in the lymph system, including from the effects of Lymphoedema (Suzanne)
💜 Reiki Healing (Emily or Suzanne)
💜 Reflexology (Suzanne)
💜 Sound Energy Healing (Jane)
✨ All treatments carried out in line with government guidelines for covid-19.
Restormel Castle Re-Opens 1st August - Instructions for Lostwithiel Residents


From a facebook post 26th July 2020

"Restormel Castle will be re-opening on Saturday 1st of August 2020. We are looking forward to welcoming back all of our visitors especially locals from Lostwithiel.

During these challenging times we need to restrict numbers of visitors coming to the castle therefore English Heritage has implemented an online booking system for all visitors.
You will need to book on line through English Heritage, Restormel castle and click on book now. Book your date and time slot and select corporate member option. As a local visitor please bring your ticket, along with photo id and proof of address.

There will be no admittance without a valid ticket even for locals due to restriction on numbers, we appreciate your understanding at this time.

It would be greatly appreciated if you could pass on to friends and family not on social media. Looking forward to seeing you all very soon.
29th May - Lanhydrock House Grounds Now Open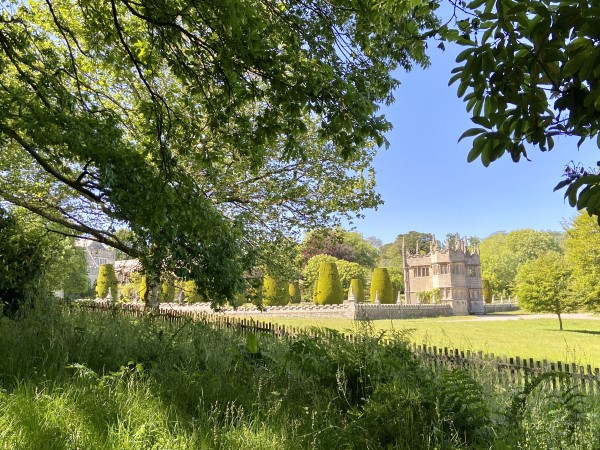 Lanhydrock House 29th May 2020.
Image Credit: Lindsay Southgate
Lanhydrock National Trust Grounds are now open. However, you must pre-book a timed car park space in advance. Details here.
19th May - Connon Bridge and St Austell Household Waste and Recycling Centres now open
Both Connon Bridge and St Austell Household Waste and Recycling Centres (HWRCs) reopen from Tuesday 19 May for essential use only.
Strict guidelines apply, including a vehicle number plate system, to limit the number of people visiting each day. Read the rules before you travel!

LostFest Goes Digital


Videos of LostFest performances available on facebook
From a facebook post 31st May:- "In light of the response and feedback received, we are delighted to announce we will be hosting a second event on Sunday 21st June! Be sure to follow our Facebook page for updates over the next few weeks."
Shops OPEN
Annie's Comfort Food reopens
From a facebook post on 1st May:-
"Annie's Will be open again from Monday (4th May) morning. Slightly reduced trading hours 9-2 Monday to Saturday. Really looking forward to seeing all my regulars again. Hopefully making some new ones as well. Social distancing will be in place also preferably card payments. Take care everyone"
Location Downend Garage A390. More information on facebook
Asquiths Restaurant
Post from Asquiths Restaurant on their facebook page 2nd August:-
Restaurant. now open 6.30 to 8.30, Thursday to Saturday. Limited Availability.
Take-Away Service Also available


See Asquiths facebook page for latest menu
Atticus & Willow Reopens 18th June
"In accordance with the Government's guidelines regarding the re-opening of non-essential shops, I'm pleased to announce that Atticus & Willow will be opening it's doors again on Thursday 18th June with limited opening hours of Thursdays, Fridays & Saturdays from 10 am to 4 pm.
Having carried out a risk assessment we will be limiting the number of people into the shop at any one time and will be asking customers and visitors to respect the hygiene and social distancing instructions displayed outside and within the shop.
In light of the guidelines regarding bookshops, Lost in Books will have a limited supply of books available to buy in store and will mainly be trading online, although Mel and Amanda will continue to work collaboratively and you will still be able to order and collect books in the shop and also buy and use National Book Tokens.
In the meantime, we would both like to thank everyone for your continued support, stay safe and we look forward to seeing you again soon xx"
Bellamama Deli - OPEN
Stock update 24th March 2020 from Facebook :
Stock update on some of your essentials from the Deli this morning:-
Local Organic Free Range Eggs are now back in stock.
From later this week I hope to be able to offer bags of cake baking and bread making flour.
I can't get hold of yeast at all, not even for my own bread making. I'll keep trying and will let everyone know if I can hold of any.
Pasta, tomato pasta sauces and Biscotti (not necessarily 'essential') are also now well stocked up.
I'm baking every day (except Sunday) and will continue to do so. Don't forget my bread is also available at the Puddle Farm Shop in Lanlivery.

Colwith Farm shop
Monday to Saturday 8.30AM – 6PM‬ and ‪Sunday 9.30AM – 5.30PM‬
Lanlivery junction of A390 PL22 0JG


From a facebook post on 20th June 2020
‼️Colwith Farm Shop News‼️

We are still the same – just a little bigger!

We have grown out of our little shop. We spend so much time topping it up thanks to you our amazing customers for keeping us so busy; it is not cost effective for us to be topping it up so much and still get stuff stolen. It now makes better sense for us to be able to offer you more and assist you more.
So, we have had to call time on our honesty box system. We know some of you loved this idea, however disappointingly we have lost track of those trying to cheat our system.
So what does this mean and what exactly has changed?

We can offer more!

We are so excited for you to see our new offerings that include:

Cold items:
We are also now able to offer you Malcolm Barnecutt frozen pasties (meat or cheese) and sausage rolls for you to bake at home. Our Colwith potatoes are used in these pasties!
More meats and cheeses, creams and yoghurts. (chicken, mince, ham, skirt in addition to sausages, burgers, bacon etc) from James Kitrow. Ice cream from Callestick – individual or family size tubs and ice lollies too. We also have soya milk. Cold refreshments from Cornish Orchards, water, ginger ale etc.

Healthy: we know a lot of you love our cakes and treats however we have some healthy snacks too!

Spice your spud shelf: Vinegar, flavourings, rubs and fats. In addition to ketchup and salts etc.

Jars: Peanut butter, mustards and relishes to name a few. Alongside our existing line up jams, chutneys, marmalade's and honey.

Helpful items: Tea, coffee and sugar. We will still keep going with the bread flour, plain and self-raising flour including yeast whilst you still need us to. Our daily delivery of fresh bread, baps and cakes continue in addition to Kim's cakes!

Extras: Because we now don't have to worry about the value of items we stock we can sell larger Colwith Farm Distillery hand sanitiser and watch out soon for their award winning gin and vodka. Face masks and greeting cards are added to our line up.

🥔 New potatoes available in 5KG bags - superb flavour and finish

✅We have tried so hard to keep this line up Cornish and affordable. If you have any questions whilst in our box shop please do not hesitate to ask us. Sometimes prices and local availability are beyond our control – but please just ask us.

We will have one helpful staff member behind a large secure screen to serve you. We will do the adding up for you. We are moving to a scales based weighing platform as soon as possible.

💳 Cash and card accepted. No minimum spend.

Safety: Currently up to 4 customers in the shop at any one time from the same household.
So only your family and our staff member (behind our large screen – safety is key)
Sanitiser is to be used on entry and exit (provided) Shopping baskets available if needed that will be sanitised.

⏱Opening times:
Our revised opening hours are as follows:
‪▶️Monday to Saturday 8.30AM – 6PM‬
‪▶️Sunday 9.30AM – 5.30PM‬

FINALLY, A BIG THANK YOU
Thank you so much to all of our customers – some of you have been coming since the very beginning. Who remembers this photo from when we first started? We welcome your custom and continued support. Spending your well earned money locally with us really is appreciated by us and our farming networks.
If there is anything you would like to see in our farm shop – please let us know.
Choughs - Re-opens 15th June

From an instagram post 4th June 2020
"We are so pleased to announce that we are re-opening on Monday 15th June as per the government guidance. Please visit us and have a look at our fresh stock, we have been busy making and painting during lock down. From 15th June we will be open Monday - Saturday 10.00 - 3.00 please adhere to the social distancing rules, hand sanitiser will be available at the door and please be prepared to pay by card or have the correct money. We are both looking forward to re-opening and seeing you all again in Choughs."
Co-op - OPEN
Message from Duncan Evans via facebook on 14th April 2020
Quick Update from Coop

RESTRICTED PURCHASES
We have been monitoring stock levels daily and are pleased to announce restrictions have been removed from the following sections:
* Fruit & Vegetables
* Beer & Cider
* Milk
(Please note, the term "1 of your 5 a day" only applies to Fruit & Vegetables 😁)


In case any of you missed the previous update, here are the other sections with no restrictions:
* Bread
* In Store Bakery
* Cakes
* Sandwiches
* Pet Food
Due to limited availability the following restrictions still apply
* Eggs - 1 item
* Everything else - 2 items
(Multiple purchase offers will be honoured - eg 4 for £7... subject to availability)
Stock levels are slowly recovering, so we will continue to monitor them daily and provide updates accordingly
____________
Message from Duncan Evans via facebook on 1st April 2020
Hi everyone,

Quick update from Coop
*Please note the following are company directives and not specific to Lostwithiel. Please don't direct any grievances to employee members*
SCREENS
Coops are being fitted with perspex screens at the till to provide added protection for both customers and staff. With thousands of Coops we do not have a timescale at this stage
CONTACTLESS PAYMENTS
Limits are to increase to £45 for contactless payments as from 2nd April
CASHBACK
For stores with an ATM, the cashback option on the tills will be removed until further notice
LOTTO/LOTTO SCRATCHCARDS
To reduce risk to both customers and staff, the preference is for Lucky Dips.
Lotto & Scratchcards have been highlighted as a non essential items.
*Please note before purchasing a Lottery item, we will be unable to pay out prizes until further notice*
Alternatives are available online, or via Smartphone Apps
SANITIZING
All baskets/handles and trolley handles are sprayed with sanitizer between customers.
The sanitizer needs to air dry for up to 5 minutes for the best results. Customers may experience the odd damp handle once baskets are returned to the entrance
(we also santize other areas, such as door handles, railings etc)
SPECIAL REQUESTS
We are unable to put any stock back for anyone, this includes employees
TRADING TIMES
We will continue to trade 7am to 8pm everyday until further notice. Staff will continue to work beyond 8pm to complete additional tasks, such as inventory checks and sanitizing shelving
VULNERABLE PERSONS TIMES
These continue as follows:
Mon to Sat 8am to 9am
Sun 10am to 11am
Please try to avoid these times so we can focus on these groups
RESTRICTED PURCHASES
We have been monitoring stock levels daily and are pleased to announce restrictions have been removed from the following sections :

Bread
In Store Bakery
Cakes
Sandwiches
Pet Food
Easter Eggs
Due to limited availability the following restrictions still apply
Eggs - 1 item
Everything else - 2 items
(Multiple purchase offers will be honoured - eg 4 for £7... subject to availability)
We will continue to monitor stock levels daily and provide updates accordingly
More updates to follow

The Country Fryer Re-Opens
Facebook post from Renny Fenton May 1st at 4:35 PM
"The Country Fryer will be back open, Tuesday 5th May. Hours 12pm-2pm and 5pm-8pm.
To keep everyone safe we will be operating a strict queuing system, where possible one in one out.
Hope to see you next week."
Duchy of Cornwall Nursery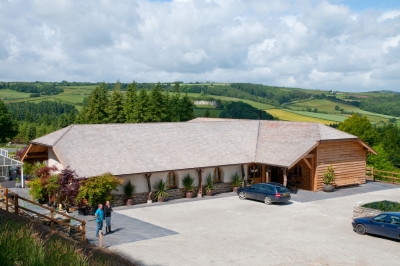 from a facebook post 12th May

"Following this weeks Government announcements we will be opening on Friday 15th May at 10am.
For the safety of our staff and customers, we will have social distancing and other hygiene measures in place which we kindly request are observed during your visit. Although we will endeavour to present the widest offer possible to our customers we may at times find ourselves limited on certain stock items and some areas may be restricted. Our call and collect service and bulk delivery options will also continue. The cafe will remain closed until further notice.
From Friday our opening hours will be Monday to Saturday 10am to 4pm. Sunday closed.
We very much look forward to welcoming you back!"
The Garden Gate Flower Company - 'Flower Friday Club'
Facebook Post on 21st April:
"I'm super excited to announce the launch of 'Flower Friday Club' For my local followers you can now order my £10 posies by 10am each Thursday and collect them from @bellamamadeli in Lostwithiel between 12 midday and 4pm. Orders are placed via phone or email and payment is via BACS. Ingredients will change each week as more blooms join the scene!!! If you want to go large(!) I'll have £35 gift bouquets available to order too"
tel: 07 427 686 558
email: thegardengateflowercompany "AT" gmail.com
Golden Dynasty Chinese Take Away
Golden Dynasty will be reopening on Wednesday 29th April between 17:30-21:30 for DELIVERIES ONLY, all payments in cash please. Phone: 01208 873199
Homefront -Opening 17th June
From a facebook post 4th June:-
"Work in progress!... rearranging Homefront and look forward to re-opening on Wednesday 17th June"
Penhaligons News - OPEN
Facebok Post on 26th March:
"With effect from tomorrow Friday 27th March, our opening hours will change to 8am-5pm.

This will enable us to get our newspaper deliveries out without distractions and also to deal with the large amount of morning goods that are being delivered.

Supplies of milk, bread and fresh produce are good. We are offering grocery deliveries to our older and more vulnerable customers. If you would like a delivery give us a call but please not before 11am, and we will do our best to accommodate you.

We thank you for your continued patience and understanding during this very difficult time and also to our superb staff who have continued to work under great pressure."
See Penhaligons facebook page for latest updates
Earl of Chatham - takeaway
From a facebook post 28th June 2020

"Due to popular demand we have decided that we are going to continue the takeaway service when we open back up.
however on Friday the 3rd in the evening we unfortunately won't be doing any takeaway service, This is just so we can get the last bits ready for opening.

In the next few days I will be putting some details up of how things will work when we open. The Thomas family and team would like to Thank each and everyone of you that has supported us through this."
See Earl of Chatham Facebook for menu and latest updates or call 01208 872269
The Royal Oak Inn

Facebook post from Royal Oak 27th June 2020
Hi everyone...... We will be ceasing our delivery and takeaway service from this evening, Saturday 27th June.
This is so we can take a little break and prepare the pub for re-opening on Saturday 4th July at midday.
We would like to thank everyone who has supported us over the last three months.
We look forward to welcomying you all back to the 'NEW' Royal Oak to see the changes we have made and to have a socially distanced drink with you in what will be the 'new normal' !!
Take care and see you soon.
Graham and Simon.

See Royal Oak Facebook for updates
The Globe
The Globe Isolation support food service ended on Sunday 28th June.
See Globe Inn Facebook page for latest updates
Nelly's - OPEN


"Just to let you all know that Nelly's will be continuing as usual. Pasties (cooked or frozen), pies, bread, eggs & milk. Call 01208 872407 for orders"
Message from Nelly's on 5th April:-
"Our new 2 day a week delivery service will start this coming Tuesday. Please help us by ordering the day before.
Pies and pasties will be cooked for you to reheat or freeze. Pasties (and nothing else) can be provided raw and frozen if required.
Prices are between £1.80 for flans and £3.00 for pies and pasties. Delivery around Lostwithiel is free.
Please help us to keep it simple by not asking lots of questions!! Card payment can be taken over the phone.
We look forward to seeing you (through the window)!"
Check Nelly's Faceboook for updates
Q Street Coffee reopens 4th July
From an Instagram Post 11th June 2020

"Looking forward to opening for takeaway away service Sat 4th July @ 10am.
It feels like so long since we were here doing what we love! Can't wait to see you all again."
A P Bassett Solicitors
Message posted on facebook April 8 at 6:29 PM:-
"We are still open for business but working in a different way to ensure everyone is kept safe.
Please phone us on 01208 871485 between 10am and 4pm Monday to Friday for any enquiries. There will always be someone here to take your call."
Beer deliveries from Fowey Brewery
Facebook message from Fowey Brewery 26th March 2020
How are your beer supplies holding up?
We are able to make local deliveries around Lostwithiel if anyone is interested... £30 for a case of 18 mixed bottles of your choice.
We are also offering a buy & collect from our Brewery in Lostwithiel between 3 & 5pm this Friday 27th, minimum purchase half a case for £15. Ideally payment by contactless, to comply with government social distancing advice, please message us for further information, or if you would like to place an order.
Help and assistance
Community Centre Bookshop

From a facebook post by Pam Jarrett on 30th April:
"Lots of people have been asking about books to read so I have extended the Community Centre bookshop to outside my house 10 til 8 when dry. Books and dvds 50p each. If you have books to donate please leave in bag on doorstep.

Books also available at centre during post office open times Mon pm Thurs am.

Suggest books picked are put in quarrentine for 3 days before reading 😁"
Lostwithiel Young Farmers - Collection and Delivery Service
Lostwithiel Young Farmers Club would like to offer a collection and delivery service in wake of the recent COVID-19 situation for the elderly and vulnerable in our community. Lostwithiel, Lerryn, Boconnoc, Lanlivery, Golant, Tywardreath, Par, Fowey. If you would like our help or know someone who does contact Abi on 07760191384 😊👍🚜🐮
Help with Schoolwork
Michelle Nineham posted the following on Facebook on March 18 at 7:36 PM ·
"It's rare for me to post something here but I am happy to help!
While the world begins homeschooling/remotely/digitally educating our children, if you need assistance with understanding something that has been assigned for your child, or if you need more resources, just give me a shout. I am happy to answer questions. If I don't know the answer, I can try and find someone who does! My specialities are Science 11-16 and Psychology 16-18 but I'm used to teaching most secondary school subjects."
Contact details for Michelle here.
CV-19 Support Group for Lostwithiel
Local facebook support group with over 300 members. Find out more
To make you smile
Stay Safe Rainbows
Look out around town for rainbows in windows:
Lanhydrock Accountancy Practice
------------------------------------------------
Lostwithiel get singing for those still working - Thursday 2nd April at 8pm
Message from Emma Mansfield
"Lets sing for the all the workers who are out there keeping our world turning! From the doorsteps, balconies and windows of Lostwithiel - lets inspire the nation - this Thursday at 8pm - get involved."
------------------------------------------------
Lostwithiel Bear Hunt
As you walk around Lostwithiel for your daily exercise or essential purchases, look out for teddy bears in windows.
From Lost Voice Community Facebook page
------------------------------------------------
Lost In Song
Emma Mansfield shared a wonderful version of a classic Amy Winehouse tune:
Trouble viewing video? Click here
--------------------------------
Daily Exercise
There are several pleasant walks around Lostwithiel. For example take a look at this page