What's on
Unmanned Plant Swap Table: Fridays and Saturdays
Friday 22nd July 2022, 11:00am to 3:00pm
Location: St Bartholomews Church Yard, Fore Street Lostwithiel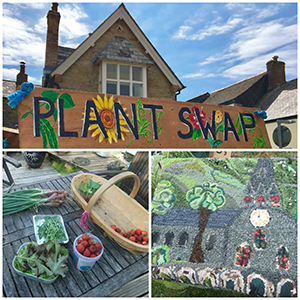 Plant Swap starts 8th April 2022 at 11am with a table in the Churchyard until 3pm on Saturday 9th April 2022.
Swap or make a donation ........ plants, cuttings, seeds and houseplants.
The Plant Swap will be at the churchyard every week during the same times until the beginning of August.