What's on
Lostwithiel Town Council Meeting
Tuesday 21st February 2017, 7:00pm to 9:00pm
Location: Church Rooms, Church Lane, Lostwithiel
'
Among the items listed on the agenda for today's Lostwithiel Town Council meeting the following are included:-
Item 8. Lostwithiel Library – to decide whether or not to progress with the devolution of the library.
(Cornwall Council requires a decision on whether the Town Council wishes to enter into more formalised devolution discussions by 1 March 2017)

Item 9. Lostwithiel Post Office – to consider the updated information available and to decide if the Council wishes to progress the application to run a Post Office in Lostwithiel.



No more details of either proposal are currently available. The full agenda may be read via this link. .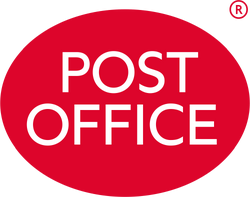 Where to stay

You're never short of somewhere to stay in Lostwithiel, with a great choice of hotel and pub accommodation, plus lovely b&bs.

For the more independent minded there is a great selection of self catering character cottages and apartments.

If you want to be closer to the glorious Cornish countryside there's camping, lodges and yurts nearby.

Eat and drink

Lostwithiel is great for food lovers - there's somewhere different to eat every night of the week - with a choice to suit every taste and every budget, from award-winning restaurants to pub grub.

And if you don't fancy a sit-down meal, why not opt for a takeaway by the river?

Shopping

See and do

Businesses

Lostwithiel is full of indepdent businesses and organisations offering a wide range of services.

About the town

Lostwithiel is a historic town with a thriving community of independent shops and business, local groups and regular activities.