What's on
Lostwithiel Improvement Projects
Monday 18th June 2018, 6:00pm to 8:00pm
Location: Around Lostwithiel
.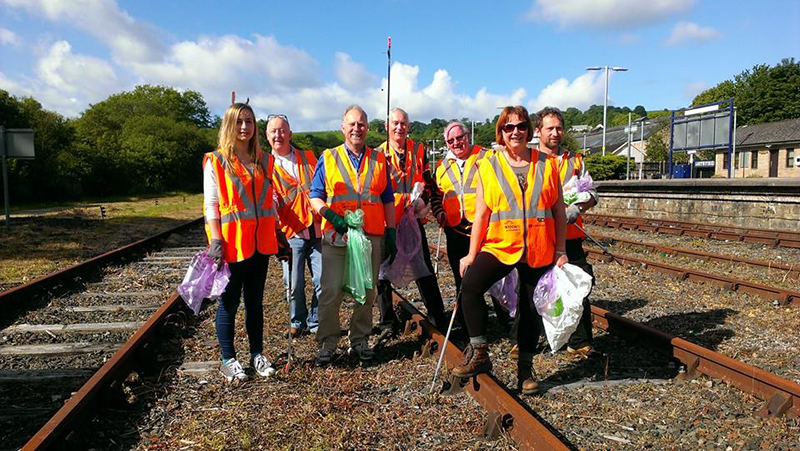 A message from our Mayor:-
"Dates for LIPs (Lostwithiel Improvement Projects) - not one major day this year but a series of dates addressing various issues around town:
18th June 6 – 8pm: meet at Remembrance Garden
20th June 10am -1pm: meet at theDrill Hall (this will have a gardening element)
7th July 10am -12pm: meet at Community Centre.
I have a list of things to be done, but am always open to more suggestions. It would be great to know who is coming, but doturn up on the day if you suddenly find yourself free. We can have a big impact on the town in these few hours as well as fun working together."
Our mayor may also be contacted via her facebook page.
(Photo at top of page shows a litter pick carried out at Lostwithiel Station in June 2015)