What's on
2018 Lostwithiel Charity Beer Festival
Saturday 17th March 2018, 11:00am to 11:00pm
Location: Lostwithiel Community Centre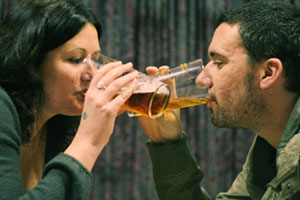 The Rotary Club of Lostwithiel has held a Beer Festival in Lostwithiel since 2004. The 14th Lostwithiel Charity Beer Festival will be held in the Lostwithiel Community Centre from 11am to 11pm. on 17th March 2018 with rugby in the afternoon and live music and dancing in the evening.

Entrance will be £5, with a pint costing £3 and a half £1.50.

There will be the usual wide range of 20+ beers to suit all tastes, including some familiar and many not so familiar brews, both locally made and from further afield. Wine and soft drinks will also be available.

During the day, a big screen will be showing all three of the final round of the RBS Six Nations Rugby matches live from 12.30pm at following times:-
Italy v Scotland, Saturday 12.30pm
England v Ireland, Saturday 2.45pm
Wales v France, Saturday 5.00pm
In the evening there will be live music from the Jaguars.

Over the years the Charity Beer Festival has raised thousands of pounds, much of which has been distributed to worthy local causes. For more information or sponsorship opportunities visit the Rotary Club of Lostwithiel website at www.lostwithielrotary.co.uk or contact Paul Worden on 07970 958 925