What's on
Lostwithiel Garden Society: Creating a Forest Garden
Tuesday 12th February 2019, 7:30pm
Location: Church Rooms, Church Lane, Lostwithiel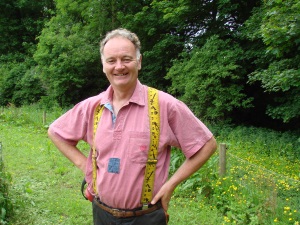 Forest Gardening is an ancient method of growing plants for food based on woodland ecosystems. However don't let the word "Forest" put you off! You don't need a massive garden as the principles of forest gardening can be followed in small gardens, allotments or even in containers.
Simon Miles has developed his own forest garden and will talk about the interesting plants, including trees, bushes and herbs, which can be grown to produce food in a low maintenance and eco friendly way. You can read more about Simon's Forest Garden on his website.

Non members are most welcome.
More information about Lostwithiel Garden Society on this page.

Where to stay

You're never short of somewhere to stay in Lostwithiel, with a great choice of hotel and pub accommodation, plus lovely b&bs.

For the more independent minded there is a great selection of self catering character cottages and apartments.

If you want to be closer to the glorious Cornish countryside there's camping, lodges and yurts nearby.

Eat and drink

Lostwithiel is great for food lovers - there's somewhere different to eat every night of the week - with a choice to suit every taste and every budget, from award-winning restaurants to pub grub.

And if you don't fancy a sit-down meal, why not opt for a takeaway by the river?

Shopping

See and do

Businesses

Lostwithiel is full of indepdent businesses and organisations offering a wide range of services.

About the town

Lostwithiel is a historic town with a thriving community of independent shops and business, local groups and regular activities.