What's on
Pilates classes at The Meadow Healing Centre
Wednesday 4th November 2020, 10:30am
Location: The Meadow Healing Centre, Unit 2A Restormel Industrial Estate, Lostwithiel
The Meadow Healing Centre, is very excited to welcome Jess to The Meadow to teach Pilates classes.

She is taking bookings for classes starting on 21st October.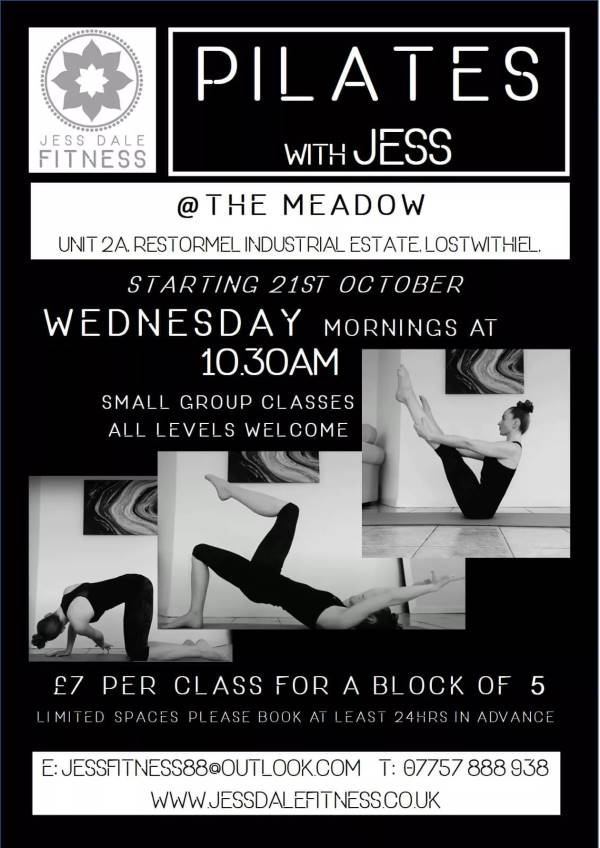 **NEW CLASS COMING SOON**
Starting Wednesday 21st October in Lostwithiel at the Meadow. Jess Dale will be starting a new weekly Pilates class at 10.30am - all levels welcome.
Please get in touch if you would like more information or to book your space!

(Classes will be held with social distancing measures in place)
jessfitness88 AT outlook.com


Where to stay

You're never short of somewhere to stay in Lostwithiel, with a great choice of hotel and pub accommodation, plus lovely b&bs.

For the more independent minded there is a great selection of self catering character cottages and apartments.

If you want to be closer to the glorious Cornish countryside there's camping, lodges and yurts nearby.

Eat and drink

Lostwithiel is great for food lovers - there's somewhere different to eat every night of the week - with a choice to suit every taste and every budget, from award-winning restaurants to pub grub.

And if you don't fancy a sit-down meal, why not opt for a takeaway by the river?

Shopping

See and do

Businesses

Lostwithiel is full of indepdent businesses and organisations offering a wide range of services.

About the town

Lostwithiel is a historic town with a thriving community of independent shops and business, local groups and regular activities.