Corona Virus and how it is affecting Lostwithiel
Stay up-to-date and connected with the Lostwithiel community during the COVID-19 pandemic. Details are updated regularly but please let us know if anything needs correcting.
Medical Services
Latest news from Lostwithiel Medical Practice, Mountchase Pharmacy, Lostwithiel Dental Practice and Pelyn Vets


Good news
Services available, activities and offers of help


Cancellations and Postponements
See this page for updates from local companies and organisations
-----
UPDATE 3RD APRIL 2020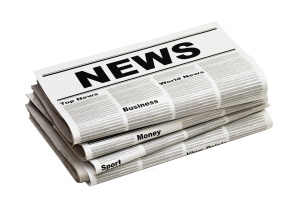 April Lostwithiel Newsletter now available via https://bit.ly/3aFobgv
UPDATE 31ST MARCH 2020
Message from Tim Hughes, Mayor of Lostwithiel. Trouble viewing this video? CLICK HERE

--------------
Sing for Cornwall - Thursday 2nd April at 8pm

After last Thursday's very emotional experience of clapping, bashing, whistling and cheering for our thanks for the NHS and other key workers some of you requested to sing.

Well, a local electrician had an idea for a tune and Emma Mansfield is making it happen!
So at 8pm next Thursday (2nd April) - on our own doorsteps, balconies and windows - lets clap, cheer and SING 🎶
There's a plan to send the song up from the centre of Lostwithiel, right out to the hillsides that surround us. And there are also plans to make this idea go Cornwall-wide, or even further …
Get involved, but STAY AT HOME 🏠
LYRICS (please get practicing):
La, La, La, La, La, La, La - We're singing for you
La, La, La, La, La, La, La - Reaching out to you
La, La, La, La, La, La, La - We're thinking of you
La, La, La, La, La, La, La - We're thanking you
Tune and wonderful pics in this video